Why Tron (TRX) Price Won't Remain Low for Long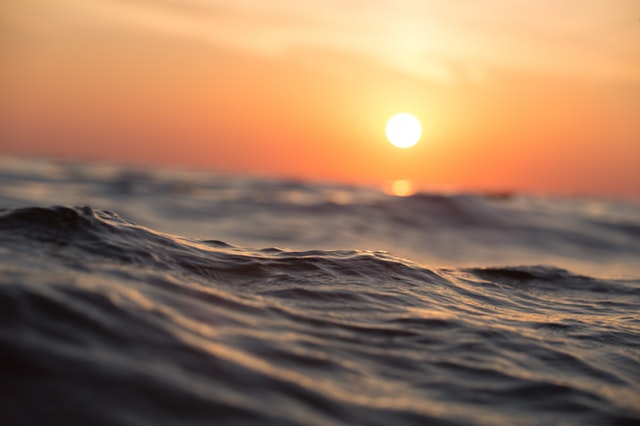 TRON (TRX) has been one of the most popular cryptocurrencies in recent years. The project has achieved a tremendous amount of success in less than a year, and while the first birthday of its MainNet is approaching, TRON certainly continues to impress to this day.
With that said, its price is still noticeably low, and many would agree that the project is heavily undervalued. The low price even allowed other projects to push it out of the top 10 list, with TRX currently being the 11th largest cryptocurrency by market cap. However, it is likely that TRON will not remain undervalued forever, and that its price might soon see a surge that its entire community has been waiting for, for a long time now.
Why TRX might see growth soon
As many undoubtedly know, TRON is a lot more than just a cryptocurrency. It has developed a massive ecosystem, which offers a development platform for coins, smart contracts, and dApps. It also acquired BitTorrent last year for its Project Atlas, which will allow torrent users to earn crypto through participation in content sharing.
For this purpose, it also launched BitTorrent (BTT) token, which saw its launch on January 28, 2019 on Binance Launchpad. This was dubbed the most successful ICO in history at the time, although several coins launched since then have broken its record.
In addition, TRON also has its own DEX, and the number of its dApps is growing fast. Due to the fact that transactions within the TRON network are much faster and cheaper than on Ethereum, a lot of dApp users, as well as developers, have migrated to TRON. Because of this, the coin is now considered to be one of the potential 'Ethereum killers,' and it likely has a lot more potential to pull it off than any other project out there.
While Ethereum's developers don't appear to be too concerned about this, claiming that ETH's focus was, is, and always will be on smart contracts — TRON itself approaches its 1000th smart contract at a rapid pace. It already managed to break several records regarding transaction volumes, beating Ethereum in this area as well.
In other words, TRON is popular, useful, and apparently, loved by the community. It also made some strong partners and gained influential supporters along the way. The largest crypto exchange by market cap, Binance, for example, announced its support for TRX and BTT earlier this year. Not only that but one of the most popular browsers around the world, Opera, recently teamed up with TRON and added TRX to its list of supported coins.
Of course, TRON had some issues along the way, such as the recent decision of its co-founder and CTO to leave and even threaten to sue TRON CEO, Justin Sun. However, there is a lot more good, positive achievements than negatives, and the project has mostly managed to avoid major scandals.
Even so, its massive total supply of 99 billion, as well as its circulating supply of 66 billion prevent the coin from achieving great prices. But, that is fine, as one of its goals is to make microtransactions quick and easy. However, that does not mean that TRX price will remain where it is forever. Even now, TRON is seeing gains, rising by 5.06% against the USD. Further, it is also performing well against BTC, rising by 3.70% in the last 24 hours.
While its price recently dropped below a major level at $0.030, it appears to be well on its way back, and many are investing in the coin now, while it is at a 'discount.' Additionally, Justin Sun recently predicted that TRON will climb back to the top 10 list within a month and that BTT will surpass around 20 other currencies during the same period. While it is unknown if this is just hype-building or if Sun knows something that others do not, but TRON network's coins do have a way of achieving much in a very short period.
For the latest cryptocurrency news, join our Telegram!
Disclaimer: This article should not be taken as, and is not intended to provide, investment advice. Global Coin Report and/or its affiliates, employees, writers, and subcontractors are cryptocurrency investors and from time to time may or may not have holdings in some of the coins or tokens they cover. Please conduct your own thorough research before investing in any cryptocurrency and read our full disclaimer.
Photo by Sebastian Voortman from Pexels
Like what you read? Give us one like or share it to your friends
original post…
Pundi X (NPXS) Has A 3 Month-long Airdrop That Starts April 1st
Keen crypto traders and enthusiasts have been musing the market effects of a 3 month long NPXS airdrop that will be initiated by the team at  Pundi X. This airdrop is a compressed version of an earlier plan to have an NPXS airdrop every month till 2021.
Initial Airdrop Plan till 2021
The initial monthly airdrop plan started on March 20th, 2018. The airdrops would be 'funded' from locked NPXS that would be gradually released till 2021. From March 2018 till December 2018, 7.316% of the tokens will be unlocked each month to be airdropped to NPXS holders. In 2019, 2.11637% of the locked up tokens will be airdropped per month and 0.88187% in 2020. The last airdrop was scheduled for January 31, 2021.
The three year release program was described as follows in the NPXS whitepaper. (PXS was later swapped for NPXS)
We accept Ethereum (ETH) during the ICO and the basic exchange rate between ETH and PXS is 1 ETH = 1666.67 PXS subject to holding for Three (3) years (36 months) and fulfill the KYC requirement. However, purchaser will only receive 500 PXS (30%) at the moment, the rest of the 1166.67 PXS (70%) will be entitled only if the Purchaser holds for 3 years (36 months).

We will release the rest of the 70% of the PXS token on a monthly basis. Therefore, purchaser who does not hold PXS for 36 months shall be penalized getting lesser PXS token.
New Airdrop Plan that Will Last 3 Months 

In a move to accelerate the the 3 year program of unlocking NPXS tokens, the team at Pundi X have announced a shorter release program that will happen between April 1st and June 30th this year. The team at Pundi X explained that they had to adjust the program due to the ever changing regulatory climate surrounding digital assets.
To better comply with ever-changing regulatory requirements, our legal team has advised the company to release the remaining unlocked tokens, starting from April 1, 2019, and to complete the program early by the end of June, 2019.

Given the shortened period, we will increase the unlocked-token rate over the next three months. Please note that the total distributed amount of the tokens will remain the same as stated in the whitepaper.
The time base for calculating the remaining unlocked tokens is as follows.
Start: 00:00:00 GMT+8 on March 1, 2019
End: 23:59:59 GMT+8 on May 31, 2019
Unlocked token rate: 11.063%
For maximum results of the airdrop, Pundi X advises users to keep their NPXS/NPXSXEM tokens in their private wallets and not on exchanges. However, exchanges that already support the monthly program will continue doing so during the 4 month period.
Possible Effect on the Value of NPXS
Many crypto traders and enthusiasts view airdrops as events that will drive up demand for a digital asset as investors attempt to cash in on the free coins. We saw this with the first airdrop of BitTorrent (BTT) on the 11th of February. Due to the airdrop, BTT increased from $0.000743 on the day before the airdrop, to $0.001119 on the day right after. This was a 50% increment in value over 3 days.
This then sets a scenario where we might see the value of NPXS gradually increase as we approach the month of April. Further checking the crypto markets, the token is currently up 20% in the last 24 hours with one month till the airdrops begin.
What are your thoughts on the new NPXS airdrop program that will last only three months? Will it have a positive effect on the value of the token? Please let us know in the comment section below. 
[Feature image courtesy of Unsplash.com]
Disclaimer: This article is not meant to give financial advice. Any additional opinion herein is purely the author's and does not represent the opinion of Ethereum World News or any of its other writers. Please carry out your own research before investing in any of the numerous cryptocurrencies available. Thank you.
Like what you read? Give us one like or share it to your friends
original post…