UNLSHD Advertising Agency Reveals Blockchain Creativity Platform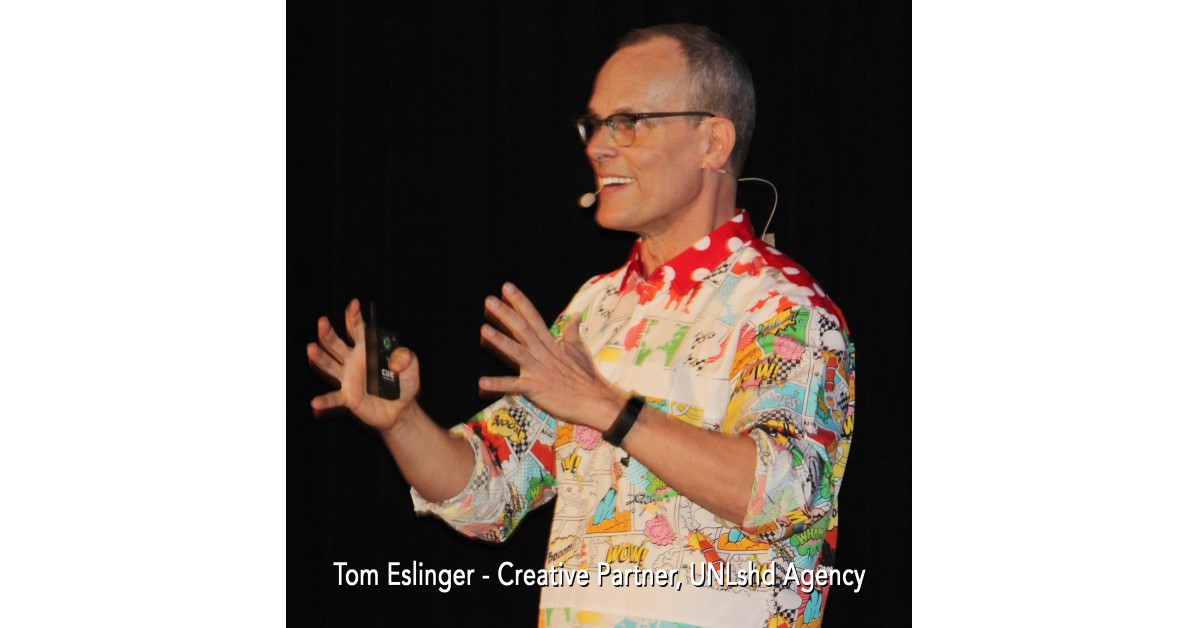 UNLSHD.world has revealed its blockchain-based agency that caters to the marketing needs of companies worldwide.
Press Release – updated: Nov 8, 2019 15:15 EST
NEW YORK, November 8, 2019 (Newswire.com) – ​​​​​​​​​​Advertising agencies are blending with blockchain for the launch of UNLSHD (Unleashed) — a digital platform and web-based application supporting a full-service marketing agency.
Tom Eslinger, former Global Chief Digital Creative Director for Saatchi & Saatchi worldwide, and Glen Cameron, CEO of Pepe Burton Global and Co-founder of UNLSHD, explained that UNLSHD aims to set a new industry standard for creativity and transparency in a business commonly burdened with mistrust.
"This is not for everyone, but it is for those who believe that advertising can be done better, faster, and happier," said Eslinger. "For a creative industry, marketing communications has been amazingly slow to find creative new ways of doing business. It's the same old model, squeezing out lesser results, and more often than not the most creative thing an agency produces is the invoice. We're pleased to be changing that. We like being called disruptive," said Eslinger. "Used properly, Blockchain is a huge and democratic force for good in our world, and we're the first to embrace it from the agency side, integrating it into our platform and underpinning the way we do business. It's all about giving clients full transparency. The establishment agencies will hate us; but take a walk down Madison Avenue in a few years and everyone will be working this way. They'll have no choice – clients are demanding it."
When asked to elaborate on their goals, Eslinger explained the team's collaborative philosophy. "Following a successful seed round UNLSHD started trading in July 2019 and we already work with a diverse portfolio of FinTech, blockchain and so-called 'traditional' clients, all keen to be part of another groundbreaking innovation – the world's first IVO, (Initial Voucher Offering). Unlike ICO the UNLSHD crypto-token acts as a voucher which gives holders access to the agency's world-class talent pool via its online platform and apps."
Eslinger continues: "Buying and using KIBL gives start-ups access to some of the very best creative minds and production which they otherwise wouldn't be able to find or afford."
UNLSHD is making creative work available to everyone, and with total control placed in the hands of the client which they claim will give clients the ability to control quality, budgets and messaging in a single, seamless and integrated process.
For more information on how to participate in the project or to purchase services, visit Unlshd.World.
Media Contacts
For North America:
Matthew Machucki
Director of Operations UNLSHD matthew@unlshd.world
For UK, Europe, Middle East, Africa and Latin America:
Glen Cameron
Co-Founder UNLSHD glen@unlshd.world
For North America, Australia, NZ, Asia
Tom Eslinger
Co-Founder UNLSHD tom@unlshd.world
Subscribe to Unlshd on YouTube
Source: UNLSHD
Like what you read? Give us one like or share it to your friends
original post…