The Interoperability Problem of Blockchain May Soon Be Over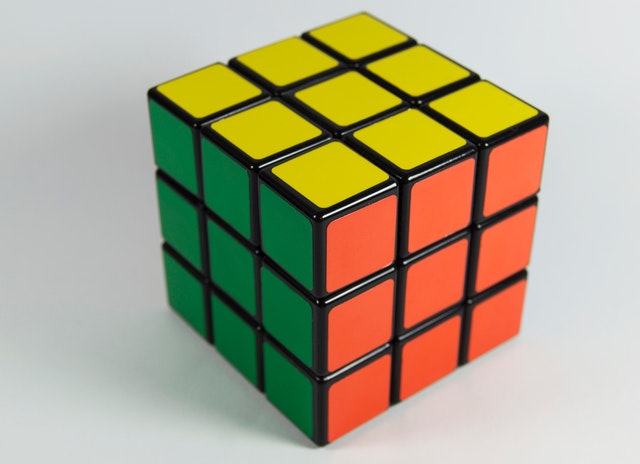 Crypto traders have certainly had a rough time since early 2018. The markets have tanked resulting in large losses for nearly everyone involved in the market. While that's bad, what's even worse is the fact that many projects have failed to deliver on their roadmap. Blockchain technology has been hailed as the next great advance in technology. And while many companies are making strides toward fully implementing blockchain-based technology, there is still a long way to go. As promising as blockchain technology is, there are still limitations that need to be addressed.
Limitations of Blockchain Networks
Although blockchain technology is certainly the future, the existing technology will need to be improved before it can go mainstream. A few of the current limitations include:
Limited Scalability – Blockchain networks have consensus mechanisms that require each node to verify a transaction. This verification requirement slows down the network and limits the total number of transactions that can be processed.
Limited Usage – Each blockchain network was created with specific usage in mind. Because of the limited number of use-cases, each network eventually suffers from a never-ending loop of limited adoption. In the end, this causes low awareness.
Lack of Interoperability – At present, individual blockchain ecosystems are unable to communicate with each other. If a blockchain network attempts to retrieve information from an external (outside the "chain") source, each node would have to perform the operation. But because each node acts individually, and an outside source is being used, there is no guarantee that each node will receive the same answer. This lack of homogeneity would break the consensus and therefore kill the blockchain.
Privacy Concerns – Users tend to think of blockchain as offering the utmost in privacy protection. However, in the case of public blockchains, all transactions show up on the public ledger with all the wallet addresses. And, although identities aren't shown on the ledger, with enough detective work, they can easily be discovered. There is a reason why privacy coins exist!
Security Issues – Most people involved in the blockchain/crypto space have likely heard of a 51% attack. But what does that actually mean? If a majority of nodes give false information, the false information becomes true information. Satoshi Nakamoto highlighted the dangers of this type of attack when he launched Bitcoin in 2009.
Solution for Lack of Interoperability
In order to take blockchain technology mainstream, the above referenced limitations must be addressed. Fortunately, there are several companies working on solutions. In particular, Kardiachain (KAI) is working on addressing the issues of scalability, usage, and interoperability.
In an effort to vastly improve interoperability, Kardiachain has developed a dual node, which can establish a connection between Kardiachain's blockchain and another separate blockchain of the user's choice. The company's dual master node has three primary components:
Translator: Utilizing Kardia Smart contract language to break the language barrier between different platforms.
Router: Leveraging algorithms in routing transactions to best-performing chain.
Aggregator: Batching new updates from participating chains to reduce strain on Kardiachain main chain.
The dual node solution allows for a practical and non-invasive way to facilitate a secure and decentralized interchain connection, reduce cost and increase speed. Unlike many blockchain networks offering interoperability with a standard that other blockchain needs to change to be compatible with, the end goal is to build a harmonious ecosystem that can efficiently utilize the unique strengths of all the participants. If successful, Kardiachain would essentially become the blockchain of blockchains.
Conclusion
Although blockchain technology is quickly being adopted by companies across the world, there is still a long way to go before the technology reaches mass adoption. And, in order to reach that stage, Kardiachain has taken on the herculean task of addressing some of blockchain's major issues such as adoptability, interoperability, and scalability.
The company is especially focused on becoming the industry-leading blockchain project in Vietnam. Vietnam is not only the fastest developing country in Asia but also has a government that is open and eager to embrace blockchain technology. This really sets it apart from other nearby areas of Asia. Mass adoption is coming to blockchain technology, it's only a matter of time. With the technology improvements that are being developed by Kardiachain and others, that time may be coming a lot sooner than some think.
For the latest cryptocurrency news, join our Telegram!
Disclaimer: This article should not be taken as, and is not intended to provide, investment advice. Global Coin Report and/or its affiliates, employees, writers, and subcontractors are cryptocurrency investors and from time to time may or may not have holdings in some of the coins or tokens they cover. Please conduct your own thorough research before investing in any cryptocurrency and read our full disclaimer.
Photo by Miguel Á. Padriñán from Pexels
Like what you read? Give us one like or share it to your friends
original post…