South Korea's Leading Business Graduate School, aSSIST, Launches the World's First Crypto MBA Program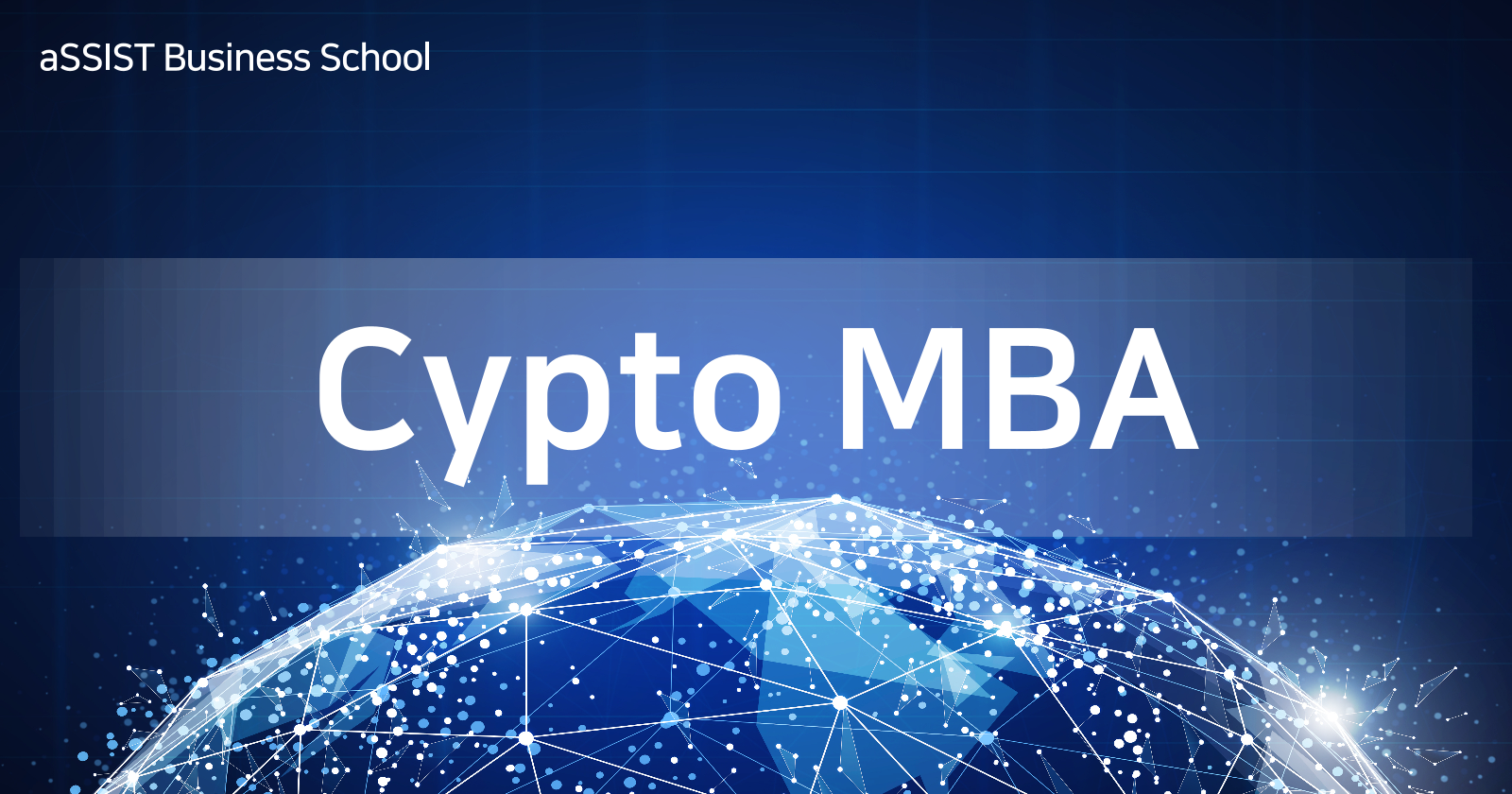 The Crypto MBA curriculum covers blockchain technology, cryptoeconomics and business strategies from management perspectives
Press Release – updated: Dec 21, 2018
SEOUL, South Korea, December 21, 2018 (Newswire.com) – aSSIST Business School (Seoul Business School) has launched the world's first Crypto MBA course for a business graduate school. The mission of aSSIST Business School's Crypto MBA program is to remedy the lack of academic research and systematic education currently available in the industry, despite a high level of social interest in the blockchain and cryptocurrency.
The program mainly focuses on educating key personnel of companies, such as token economists, chief digital currency officers, crypto strategy officers and crypto investors, about the essence of the token economy and its practical strategies in business management.
The Crypto MBA will offer a master's degree program in blockchain, cryptoeconomics and token economy courses from technological, cryptoeconomic and business strategic perspectives.
The curriculum includes Bitcoin, Ethereum, Smart Contract, cryptology, EOS, deep learning and system dynamics mechanisms. The cryptoeconomics curriculum consists of digital currency studies, microeconomics, macroeconomics, behavioral economics and theory on currency finance, game theory and mechanism design.
In addition, the management strategy curriculum consists of management mechanisms, strategic statistics, digital financial accounting, digital marketing strategies, crypto funds, dApp planning and writing strategy for the persuasive white paper.
"Since 2018, Japan has been reflecting the cryptocurrency under corporate ownership in corporate accountings as assets. Also, the London Stock Exchange and the Financial Conduct Authority are researching on tokenization of shares," explains Moon Soo Kim, head professor with the aSSIST Business School's Crypto MBA program. "The aSSIST Business School Crypto MBA goes beyond the blockchain technology and focuses on financial and management innovations, and will contribute towards creating a digital financial powerhouse by collaborating with the best management and economics professors and industry experts."
For more information about courses and the new Crypto MBA programs, visit aSSIST Business School. 
About aSSIST Business School
aSSIST Business School, the prominent and globalized Business School in South Korea, has steadily been carrying out its major mission to become the First Mover of leading professional business schools with professors and practitioners who have in-depth knowledge and hands-on experience in Blockchain, Token Economy, Machine Learning, A.I and Digital Strategy.
Media Contacts:
Public Relations Manager: Head Professor, Moon Soo Kim (82-10-9197-3561, mskim@assist.ac.kr)
Associate Professor, Sung Min Kim (82-10-2965-2849, callace@assist.ac.kr)
Public Relations Assistant: Faculty, Bo Gyeong Kim (82-70-7012-2221, bkkim@assist.ac.kr)
Source: aSSIST Business School
Like what you read? Give us one like or share it to your friends
original post…