Qu'est-ce que Monero ? Une introduction simple pour débutant
Qu'est-ce que Monero ?
Monero (XMR) est une crypto-monnaie qui se concentre sur le fait d'être intraçable et privé. Sa conception diffère de celle de Bitcoin à plusieurs égards, mais elle doit être compris comme une crypto-monnaie similaire au Bitcoin – elle peut être utilisée pour acheter et vendre des choses, et peut être échangé contre d'autres jetons.
Monero est donc une crypto-monnaie axée sur la confidentialité et l'anonymat. Bitcoin est en fait pseudonyme et les transactions BTC sont toujours traçables, mais les transactions XMR peuvent être entièrement anonymisées comme de l'argent physique. C'est un fork de Bytecoin, la première crypto centrée sur la vie privée.
Bien sûr, chaque dollar physique porte un numéro de série qui est retracé par les banques et les gouvernements assurés par la FDIC. Mais il n'est pas nécessaire de voir le solde du compte bancaire d'une personne pour accepter son billet de banque.
De la même façon, les détaillants n'ont qu'à vérifier que vous en avez assez pour couvrir votre transaction lorsque vous utilisez une carte de débit ou de crédit.
Monero utilise la cryptographie à signature annulaire pour réduire la quantité d'informations utilisées dans les transactions crypto. Cela donne à l'expéditeur et au destinataire des transactions de XMR la possibilité de vérifier la transaction en toute confidentialité.
Un cryptage fort, une blockchain rationalisée et un approvisionnement infini font de Monero une monnaie digitale solide en matière de protection de la vie privée, avec un solide avenir devant elle. Avant de plonger dans les détails du projet, examinons la performance sur le marché de Monero.
Prix du Monero (XMR) : Analyse des performances
Jusqu'à présent, le prix record du XMR a été de 494,16 $ le 6 janvier 2018. Comme mentionné ci-dessus, il n'y a pas de plafond d'approvisionnement total, mais plus de 16 500 000 XMR sont en circulation.
Comme le BTC, XMR crypto-monnaie basée sur le consensus de preuve de travail (Proof of work). Contrairement à BTC, cependant, Elle utilise une variante de l'algorithme CryptoNote de minage de crypto-monnaie, ce qui la rend plus adaptée pour le processeur.
En fait, Monero continue de mettre à jour son protocole de blockchain pour qu'il soit résistant aux ASIC, au grand dam des fabricants de plates-formes ASIC comme Bitmain. Il a bifurqué en 2017 et 2018 dans sa guerre contre les ASICs.
Monero s'oppose au minage via ASIC en raison de la centralisation des crypto-monnaies comme le Bitcoin et l'Ethereum, qui se dirigent maintenant vers la preuve d'enjeu (Proof of Stake). Elle a passé une grande partie de 2017 et 2018 à améliorer continuellement la résistance ASIC et la confidentialité sur le réseau. Ce sont là de grands signes de soutien au développement dans un marché rempli de vaporware.
Cela a causé beaucoup de fork de Monero, y compris Monero Original (XMO), Monero 0 (ZMR), Monero Classic (XMC), et MoneroV (XMV).
Monero et l'anonymat
L'anonymat en ligne est une question épineuse qui est importante pour tout le monde. Chaque fois que vous vous connectez à votre appareil Samsung en utilisant le système d'exploitation de Google pour vous connecter au réseau d'AT&T et parcourir l'application d'Amazon, beaucoup de robots surveillent, et même vendent vos données. Les personnes désireuses de garder leur anonymat sur internet les VPN, les proxies et les réseaux TOR pour éviter d'être tracés.
Cependant, les transactions financières et autres renseignements personnels ont été utilisés pour suivre les gens des siècles avant que nous ne nous promenions avec l'Internet dans nos poches.
En utilisant XMR pour les transactions sur le Web, vous avez les meilleures chances d'effectuer des transactions anonymes en ligne… du moins, c'est ce qu'on dit.
Monero défend énergiquement la confidentialité de sa plate-forme, en signalant un bug CryptoNote qui affecte les crypto-monnaies confidentielles comme Bytecoin. Mais la confidentialité et l'anonymat en ligne ne sont jamais garantis, même avec le dévouement de Monero.
Monero utilise toujours une méthode d'authentification similaire à deux clés pour les transactions sur d'autres blockchain. Cela ne fait qu'ajouter un pas de plus.
Votre clé publique est utilisée par l'expéditeur pour générer une clé aléatoire unique, et le destinataire utilise une clé privée pour recevoir. Il serait difficile de forcer brutalement un tel système, même avec un ordinateur quantique. Cependant, peu importe à quel point vous cryptez une transaction individuelle, les métadonnées contiennent des réponses.
C'est là qu'interviennent les signatures circulaires pour rendre les choses encore plus difficiles. En gros, chaque sortie a également de multiples fausses sorties pour tromper le système. Imaginez le coffre-fort bancaire le plus compliqué que vous ayez jamais vu dans un grand film hollywoodien, multipliez par dix, et c'est ce que promet Monero.
Le trafic de Tor a longtemps été surveillé par des organismes de surveillance gouvernementaux comme la NSA en utilisant les puissants outils de réseautage de la Marine. Et même la réduction des transactions à un minimum de données n'a pas empêché les chercheurs d'utiliser l'analyse de grosses données pour retracer plus de 80 % des transactions XMR sur la chaîne de blocs Monero.
Pendant que la transaction elle-même est cachée, toutes les informations contextuelles qui l'entourent peuvent aider à identifier les transactions. De plus, si votre clé privée est compromise, quelqu'un pourrait retracer toutes vos transactions individuelles, il est donc essentiel de garder votre clé privée Monero sécurisée.
Pourtant, l'équipe de développement anonyme dirigée par Riccardo « fluffypony » Spagni et David Latapie a construit une crypto-monnaie basée sur une blockchain mince, sûre et efficace. Il n'hésite pas non plus à signaler des lacunes dans d'autres projets de crypto comme BAT.
Dénigrer la sécurité d'un système comme Monero n'est pas tout à fait juste, car il est toujours plus sûr que la plupart desblockchain et au moins aussi sûr que les systèmes utilisés par Bank of America, Visa, Wall Street, et d'autres institutions financières. Il utilise un cryptage de qualité gouvernementale, et c'est suffisant pour l'instant.
Les crypto de protection de la vie privée sont dans le collimateur des organismes de réglementation, et même si les transactions peuvent être sécurisées sur leurs blockchain, la plupart des transactions du marché doivent être enregistrées.
Comment acheter du Monero XMR ?
Monero est disponible sur une variété d'exchanges de crypto-monnaies, y compris Bithumb, Binance, HitBTC, Poloniex, Bitfinex, et CoinEx. Il a une tonne de paires de trading, y compris BTC, BCH, USDT, LTC, ETH, EOS, DASH, et même des devises fiat comme USD et EUR. Plus de 25 millions de dollars de XMR sont échangés sur une base quotidienne.
Comment stocker ses Monero XMR ?
La communauté Monero a construit des portefeuilles pour presque tous les systèmes d'exploitation, et un portefeuille XMR matériel est en route. De plus, les portefeuilles de tierces parties comme Cake Wallet, Monerujo, My Monero et les portefeuilles matériels Ledger prennent en charge XMR.
Site officiel : Monero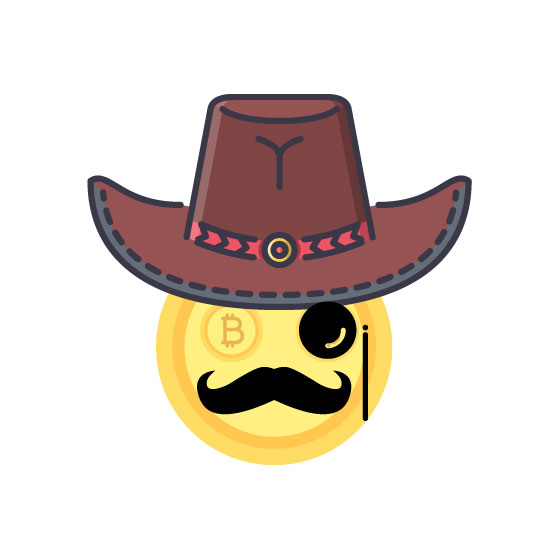 Cowboy des crypto-monnaies, je dégomme les shitcoins plus vite que mon ombre. Passionné de l'univers blockchain ainsi que du web.
Like what you read? Give us one like or share it to your friends
original post…
Bitcoin Pizza Guy featured on Anderson Cooper's 60 Minutes
The beloved "Bitcoin Pizza Guy," Laszlo Hanyecz, will be featured in the next airing of 60 Minutes where he will explain how he spent almost $800 million on pizza. Set to air on Sunday, it will be the first TV interview Hanyecz has ever given and will help bring Bitcoin to a much wider audience.
Bitcoin Pizza Guy to give the first interview on the 9th anniversary of Bitcoin Pizza Day
A computer programmer from Florida has been featured on 60 Minutes and the crypto industry has gone crazy. Set to air on Sunday, May 19th at 7 pm ET, the report has left many people wondering what the fuss is all about.
The programmer in question is no other than Laszlo Hanyecz, the Bitcoin Pizza Guy, a legendary figure in the crypto industry. Hanyecz made history as being the first person to conduct a real-world transaction involving Bitcoin. However, a few years later, he also became known for spending a total of 100,000 BTC mostly on pizza when Bitcoin was worth less than 1 cent.
At the time of the interview, one Bitcoin was worth around $8000, which means Hanyecz spent $800 million worth of BTC on pizza. In the interview snippet, Anderson Cooper, the new host of 60 Minutes, looked flabbergasted, to say the least.
"Are there nights you wake up," Cooper asks, "where you think, 'I could have had $800 million… if I hadn't bought those pizzas?'"
Hanyecz says:
"I think thinking like that is… not really good for me."
60 Minutes brings more media attention to Bitcoin…and pizza?
Tomorrow's 60 Minutes will be focused on cryptocurrencies and the ways they have shaped the world. Hanyecz isn't the only well-known figure in the crypto industry that will be featured in the show – Lael Brainard, the US Federal Reserve Governor, Neha Narula, director of the MIT Media Lab's Digital Currency Initiative, and Marco Streng, the CEO of Genesis Mining are all interviewed as well.
Charlie Shrem, BitInstant founder and the first person to become convicted for crypto fraud, also makes an appearance.
While the report has caused quite a media frenzy among the crypto community, it put cryptocurrencies under the spotlight. Having a network like CBS focus on the industry so much will definitely increase interest in Bitcoin.
As May 22nd, the 9th anniversary of Bitcoin Pizza Day is getting nearer, it seems that pizza is also getting more media attention. Charlie Bilello, a cryptocurrency writer and investor, recently pointed out an interesting fact. Domino's Pizza, which went public in July 2004, has a return of almost 4,200 percent.
Google, one of the largest companies in the world, went public a month later, in August 2004. Its investors, however, have only seen a return of 2,228 percent so far.
Two revolutionary companies went public in the summer of 2004. These are their returns…
Google: +2,228%
Domino's Pizza: +4,196% pic.twitter.com/B142Ig3qZd

— Charlie Bilello (@charliebilello) May 17, 2019
Many attribute the incredible ROI Domino's has seen to the new and improved business model implemented by its retired CEO, Patrick Doyle. Others have also pointed out that Domino's switch from a restaurant to a tech company, alongside its implementation of crypto payments, is what created the most value for investors.
Watch the interview with Laszlo Hanyecz below:
[embedded content]
Filed Under: Adoption, Bitcoin, People of Blockchain
Like what you read? Give us one like or share it to your friends
original post…