Paytomat Adds Wallet and POS Support for Chimpion (CHIMP) & Bitcoin Diamond (BCD)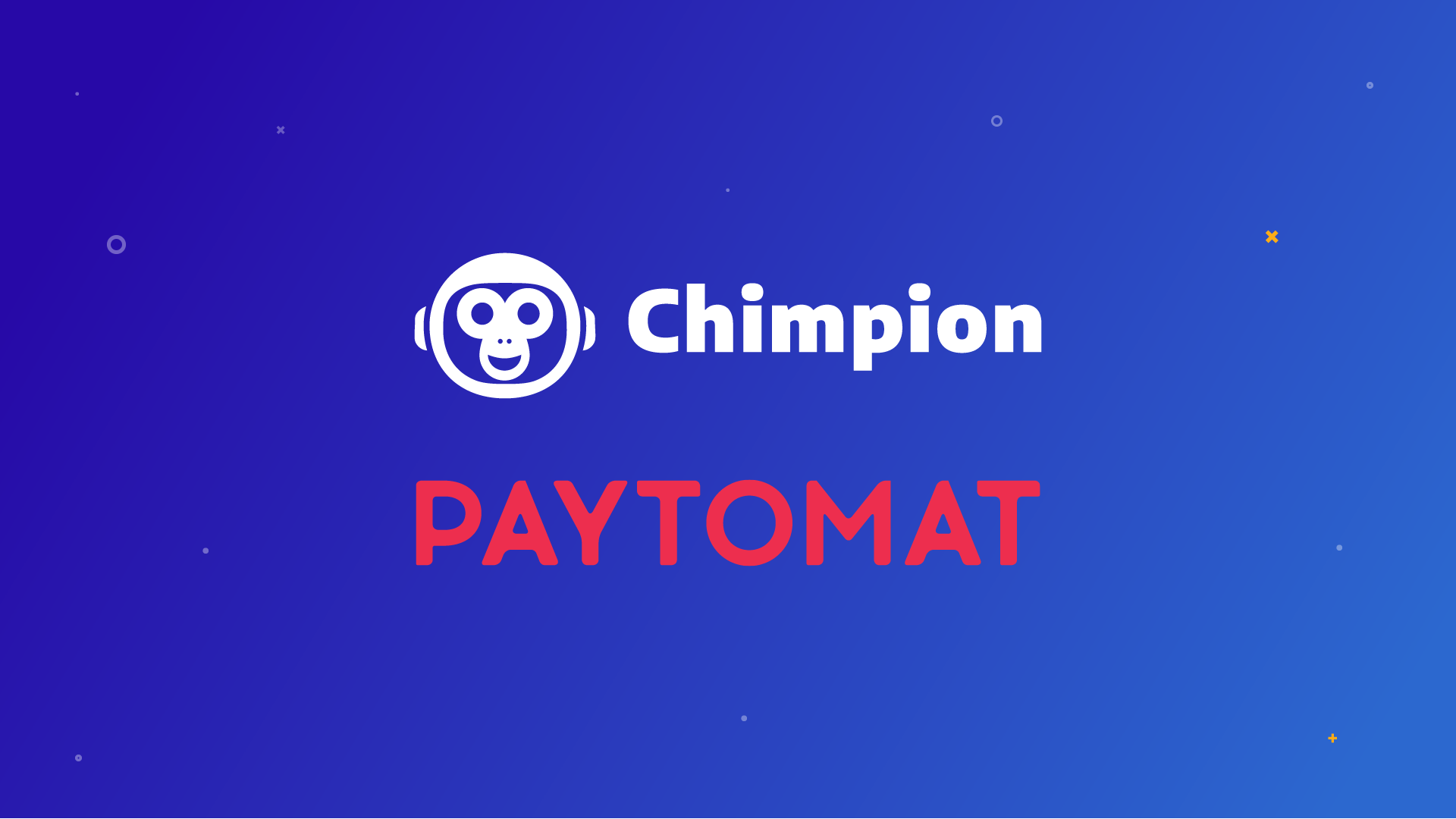 Cryptocurrencies CHIMP and BCD join Paytomat in mission to increase merchant adoption
Press Release – updated: Dec 28, 2018
TALLINN, Estonia, December 28, 2018 (Newswire.com) – Today, Paytomat announced the addition of Chimpion (CHIMP) and Bitcoin Diamond (BCD) to its Paytomat Wallet and Point of Sale system. This follows Bitcoin Diamond's announcement of the BCD Pay Wallet, to be launched in January 2019 in partnership with Paytomat.
Paytomat Wallet allows crypto holders to store and manage their multicoin assets within one convenient, secure mobile application. BCD and CHIMP will join 18 other cryptocurrencies already supported by the Paytomat Wallet, which is the fastest way to make transactions in the Paytomat ecosystem.
Chimpion (CHIMP) is a crypto e-commerce platform developed using technology from Paytomat, Shopping Cart Elite, Bitcoin Diamond (BCD). It allows any merchant to easily set up an e-commerce store and start accepting cryptocurrency payments. The CHIMP coin powers Chimpion's merchant storefronts and e-commerce ecosystem and will be distributed through a community-driven bounty program. In 2019, Chimpion plans to onboard numerous merchants to accept cryptocurrency payments, improving upon traditional retail methods.
BCD shares a similar mission with Chimpion: to promote a blockchain-enabled economy by empowering traditional merchants to enter the e-commerce space through the acceptance of cryptocurrency payments. Since being hard forked from Bitcoin (BTC) in November 2017 with the vision of making transactions faster and less expensive, BCD has emerged as one of the top 50 cryptocurrencies. BCD delivers additional security features, instant transactions, and improved accessibility for new crypto users, thanks to a supply ten times greater than BTC's.
The addition of CHIMP and BCD to Paytomat's wallet will allow holders of both coins to purchase from Paytomat's extensive network of more than 300 merchants, ranging from restaurants to stores, beauty salons, and even medical clinics. This partnership will act as a stepping stone towards the advancement of the crypto e-commerce space.
About Paytomat
Paytomat is a decentralized crypto payment system that is currently used by more than 300 merchants, brick-and-mortar and e-commerce alike. The Paytomat Wallet currently supports more than 18 of the world's most powerful cryptocurrencies. It works as a convenient multi-coin tool allowing to store and manage assets in one secure app.
Paytomat offers a standalone crypto payment solution, which means brick-and-mortar merchants can accept cryptocurrency payments without the need to purchase additional hardware. The solution integrates seamlessly with the merchants' existing point-of-sale systems.
By increasing the security and speed of transactions and streamlining payments in multiple cryptocurrencies, Paytomat's goal is to bridge the blockchain ecosystem with retail.
Source: Chimpion
Like what you read? Give us one like or share it to your friends
original post…