Justin Sun Bullish On TRX and BTT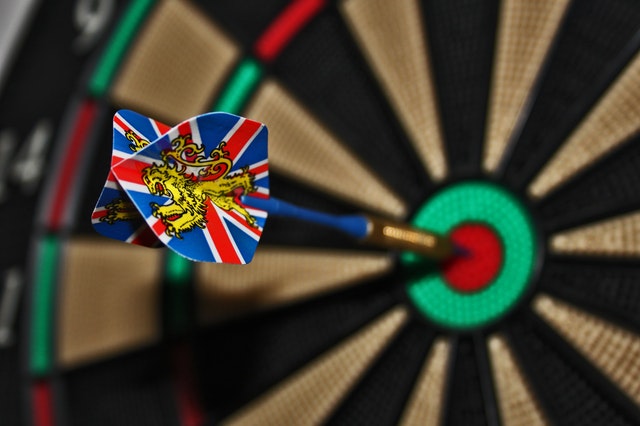 While TRON (TRX) managed to become one of the most popular projects in the crypto history, the coin itself has been in and out of the list of 10 largest cryptos by market cap several times by now. Recently, it got pushed out of the list once again, although not very far. After briefly holding the 10th spot, it got replaced by Cardano (ADA) which is, similarly to TRON, yet another challenger to Ethereum.
Meanwhile, TRON's founder and CEO, Justin Sun, appears not to be worried about the current situation. In fact, he recently stated that he believes TRON will climb back up among the top 10 coins within a month. However, he gave another prediction, and this one appears to be quite bold.
Justin Sun's TRX and BTT predictions
According to Sun, another cryptocurrency that recently joined the TRON ecosystem, BitTorrent (BTT), will soon see a massive surge which will bring it among the top 30 coins. Sun predicts that this will happen at some point during Q2 of this year.
#TRON will be back to Top 10 in June! #BitTorrent will be Top 30 in Q2! Let's wait and see! #BTT $BTT $TRX #TRX

— Justin Sun (@justinsuntron) May 7, 2019
Of course, Sun's bullishness when it comes to TRON, and now BTT, is nothing new. The popular crypto entrepreneur has always known how to use current events, as well as his influence in the community in order to boost coins' popularity and exposure. In addition, BTT has managed to climb quite high, considering that it is less than half a year old, being launched on January 28th.
At the moment the 30th largest cryptocurrency by market cap is Decred (DCR), with a market cap of $255.42 million. BitTorrent token, however, sits at the 50th spot with a market cap of $136.48 million. The coin would, therefore, need to nearly double its market cap in order to rise through the ranks.
To do so, BTT would need to see massive demand in the next few months. The coin does have a use case, as it serves as an incentive for torrent users to upload content on the BitTorrent network. Meanwhile, those downloading content can use the coin to achieve better download speeds. Right now, the token only functions with BitTorrent's native client, but it is important to remember that this is a protocol, meaning that anyone can develop their own client, provided that they have the knowledge.
The main question is whether or not these predictions can actually come true? In order for it to happen, both coins will need to see a massive surge in demand. While TRON does seem to come up with a plethora of new dApps, most of which are gambling-related, which seemingly boosts its volume and usage — can the same be said for BTT?
Can BTT rise through the ranks?
BitTorrent has, is, and likely always will be used for piracy, and BTT now allows users to make a profit of it. While this is frowned upon at best, and usually fully illegal, the questionable morality is not the only thing stopping people from rushing towards BitTorrent and BTT. After all, there are countless cheap streaming services, such as Netflix or Spotify, not to mention free outlets such as YouTube.
There are ways for creators to earn money by offering or approaching content, without having to risk getting involved in legal issues by downloading and uploading copyrighted materials. Of course, trying to predict the future of any cryptocurrency is impossible, and speculation at best. No one managed to predict that cryptos will crash by over 80% in 2018, nor that the bear market would last for an entire year.
However, high volatility and unpredictable nature of cryptos allow for anything to happen so Sun's prediction may come true after all. Additionally, there is always a possibility that Sun knows something that the rest of the community does not. Perhaps something new is coming, and it will allow both cryptos to surge up and beat the competition. As things are now, it is much easier for TRX to return to the top 10 list than for BTT to climb up for 20+ ranks. As for the prices, 1 TRX is almost enough to buy 40 BTT, meaning that the coin would have to see a major price boost in order to reach the top 30.
For now, there are more questions than answers, which is often the case with crypto, and all that remains is wait and see whether Sun was right or not.
For the latest cryptocurrency news, join our Telegram!
Disclaimer: This article should not be taken as, and is not intended to provide, investment advice. Global Coin Report and/or its affiliates, employees, writers, and subcontractors are cryptocurrency investors and from time to time may or may not have holdings in some of the coins or tokens they cover. Please conduct your own thorough research before investing in any cryptocurrency and read our full disclaimer.
Image courtesy of Pexels
Like what you read? Give us one like or share it to your friends
original post…
Bitcoin SV (BSV) Dump Awaits after Mindless Rally Gained 200% Returns
By CCN: It took Bitcoin SV just two hours grow its market valuation from $1.09 billion to $2.478 billion.
There are no clarifications about how the world's eleventh largest yet controversial cryptocurrency managed to attract approx $1.4 billion. The move just happened out of thin air, as if somebody with a big bag of money – or even cryptocurrencies – was waiting to click on the big buy button. As of 1315 UTC yesterday, the BSV-to-dollar exchange rate had established its all-time high at $195 on Huobi, up more than 200-percent from the market open.
The price action surprised, partially because Bitcoin SV lately emerged as one of the cryptoverse's most-controversial blockchain projects. The BSV creator, Dr. Craig S Wright, in April, dragged people who questioned his claims of being the bitcoin creator, Satoshi Nakamoto, to court. In a sign of protest, cryptocurrency trading firms ShapeShift, Kraken, and Binance delisted BSV, causing the price to crash by as much as 50-percent in just 20 days.
We stand with @binance and CZ's sentiments. We've decided to delist Bitcoin SV #BSV from @ShapeShift_io within 48 hrs.

— Erik Voorhees (@ErikVoorhees) April 15, 2019
BSV had rebounded by up to 36-percent as of May 16 amidst a market-wide bullish sentiment. Nevertheless, the asset failed to overshadow its peers like bitcoin or ethereum in terms of long-term fundamentals. And suddenly, out of nowhere, it was 200-percent up on May 21.
One Foolish Fundamental, Anyway
The Bitcoin SV's massive surge borrowed fat from a new bitcoin copyright registration filed by Dr. Wright with the US government. While such certifications are not much of a big deal, Dr. Wright's associate, Calvin Ayer, projected it like a historic moment. The CoinGeek news portal founder said that their successful registration with the US office was proof that Dr. Craig S Wright is the real Satoshi Nakamoto.
"BSV doubled on Craig's copyright news," Ayre said. "This is only the start of him proving BSV is the only bitcoin. Now is a great time to convert all your other shite coins to Bitcoin."
hahaha…BSV doubled on Craig's copyright news. This is only the start of him proving BSV is the only #Bitcoin. Now is a great time to convert all your other shite coins to Bitcoin 🙂 https://t.co/KNmbMIt5iN

— Calvin Ayre (@CalvinAyre) May 21, 2019
But the fact that Ayer overstated the truth could spoil the BSV bulls' party. Having a copyright on the system does not entitle Dr. Wright with any exclusive rights on Bitcoin, a protocol which remains open-source under the MIT License. It loosely means, 'you can take the code, twist it and make a new brand of it, but you can't own the code, so eat $#!t, mate.'
It looks like big pockets artificially pumped the Bitcoin SV market to validate Ayre's we-are-the-best rant. A 200-percent pump is seldom organic, which is why traders should restrain themselves from buying on higher highs – or even lower highs.
A Dump Incoming?
The Bitcoin SV price has corrected up to 53.09-percent upon establishing its historic high at $195 on Huobi. The hourly RSI projected BSV as an overbought asset, while the latest downside action somewhat neutralized the sentiment. Furthermore, the BSV price is now trending in what seems an unconfirmed bull flag. Intraday traders can locate a Long opportunity towards the upper trendline of the flag formation, while a Short entry towards the lower trendline upon a pullback further appears like a profitable opportunity.
$BSV doubled today. I'm sure it is unrelated to the fact it is not listed on any major exchanges after the #delistBSV movement. I'm sure it's nothing like the 10000 other altcoins that do this on a weekly basis because no one lists them.

BSV to the moooooon baby. Lambo time.

— Don Wonton (@Don_wonton) May 21, 2019
The market bias is bullish at the time of this writing, with a majority of technical indicators signaling strong buying sentiment. Nevertheless, given the flawed fundamentals, a dump at this point of time should not surprise the market.
Like what you read? Give us one like or share it to your friends
original post…