IOTA Revved Up On Jaguar Land Rover Partnership, Pumps 18%

Big partnership announcements have been thin on the ground for the major crypto projects for the duration of the bear market. That trend changed for IOTA today when the UK's largest automobile manufacturer announced that it would be offering cryptocurrency rewards to drivers for data sharing.
IOTA Driven Up
MIOTA markets reacted pretty quickly when the news articles started doing the rounds. From a 24 hour low of $0.261 IOTA surged over 18 percent to reach $0.310 according to coinmarketcap.com. Daily trade volume almost tripled to just over $30 billion during Asian trading this morning. Binance is currently getting most of that volume with a 40% share, primarily in BTC.
Along with the rest of the crypto markets IOTA hit a low point in mid-December of around $0.20 and it hasn't really recovered much from that. This partnership announcement has revived the Internet of Things based altcoin which is currently one of the top performing ones in a generally flat crypto market.

According Reuters Jaguar Land Rover has begun testing software that will use a 'smart wallet' to collect crypto which has been awarded to drivers who share their data. The report added that automatic data collection for road conditions and traffic volumes could be shared with authorities and navigation providers. Drivers that consent to this will earn some IOTA which can be used to pay parking, road tolls or charging for electric cars.
The auto firm added that their goal was to "achieve zero emissions, zero accidents, and zero congestion." The technology, currently being tested in Ireland, has already been installed on the Jaguar F-PACE and Range Rover Velar vehicles. Jaguar said that it currently did not have a timetable for when the tech would be rolled out to the public.

IOTA is the obvious candidate since the technology is focused on automated data sharing from internet connected devices. Project co-founder Dominik Schiener said;
"The smart wallet technology can be easily adapted into all new vehicles. IOTA wants to enable interoperability with all these different players. So there is no Jaguar coin, no BMW coin, but one universal token for this machine economy,"
The community reaction on Reddit was extremely positive with comments such as "This is great! Usually companies just take your data. Good approach to pay with crypto for sharing- hopefully it takes on and other do the same," and "Sets an incredible precedent for a big company to reward you for sharing data. Also, it's a great brand to be associated with… very high end."
At the moment it is all good gravy for a cryptocurrency that has been battered more than most by the bears this winter.
Like what you read? Give us one like or share it to your friends
original post…
Why Tron (TRX) Price Won't Remain Low for Long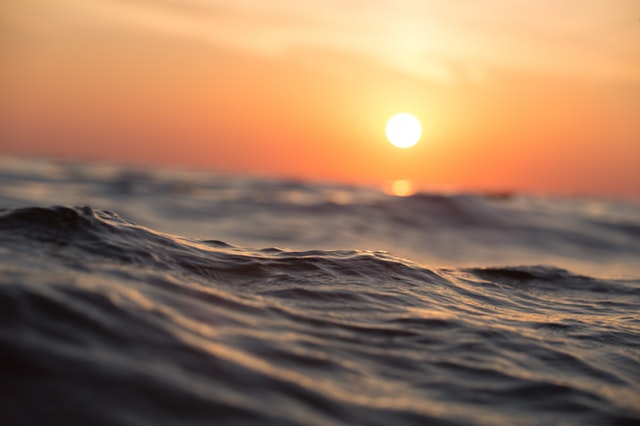 TRON (TRX) has been one of the most popular cryptocurrencies in recent years. The project has achieved a tremendous amount of success in less than a year, and while the first birthday of its MainNet is approaching, TRON certainly continues to impress to this day.
With that said, its price is still noticeably low, and many would agree that the project is heavily undervalued. The low price even allowed other projects to push it out of the top 10 list, with TRX currently being the 11th largest cryptocurrency by market cap. However, it is likely that TRON will not remain undervalued forever, and that its price might soon see a surge that its entire community has been waiting for, for a long time now.
Why TRX might see growth soon
As many undoubtedly know, TRON is a lot more than just a cryptocurrency. It has developed a massive ecosystem, which offers a development platform for coins, smart contracts, and dApps. It also acquired BitTorrent last year for its Project Atlas, which will allow torrent users to earn crypto through participation in content sharing.
For this purpose, it also launched BitTorrent (BTT) token, which saw its launch on January 28, 2019 on Binance Launchpad. This was dubbed the most successful ICO in history at the time, although several coins launched since then have broken its record.
In addition, TRON also has its own DEX, and the number of its dApps is growing fast. Due to the fact that transactions within the TRON network are much faster and cheaper than on Ethereum, a lot of dApp users, as well as developers, have migrated to TRON. Because of this, the coin is now considered to be one of the potential 'Ethereum killers,' and it likely has a lot more potential to pull it off than any other project out there.
While Ethereum's developers don't appear to be too concerned about this, claiming that ETH's focus was, is, and always will be on smart contracts — TRON itself approaches its 1000th smart contract at a rapid pace. It already managed to break several records regarding transaction volumes, beating Ethereum in this area as well.
In other words, TRON is popular, useful, and apparently, loved by the community. It also made some strong partners and gained influential supporters along the way. The largest crypto exchange by market cap, Binance, for example, announced its support for TRX and BTT earlier this year. Not only that but one of the most popular browsers around the world, Opera, recently teamed up with TRON and added TRX to its list of supported coins.
Of course, TRON had some issues along the way, such as the recent decision of its co-founder and CTO to leave and even threaten to sue TRON CEO, Justin Sun. However, there is a lot more good, positive achievements than negatives, and the project has mostly managed to avoid major scandals.
Even so, its massive total supply of 99 billion, as well as its circulating supply of 66 billion prevent the coin from achieving great prices. But, that is fine, as one of its goals is to make microtransactions quick and easy. However, that does not mean that TRX price will remain where it is forever. Even now, TRON is seeing gains, rising by 5.06% against the USD. Further, it is also performing well against BTC, rising by 3.70% in the last 24 hours.
While its price recently dropped below a major level at $0.030, it appears to be well on its way back, and many are investing in the coin now, while it is at a 'discount.' Additionally, Justin Sun recently predicted that TRON will climb back to the top 10 list within a month and that BTT will surpass around 20 other currencies during the same period. While it is unknown if this is just hype-building or if Sun knows something that others do not, but TRON network's coins do have a way of achieving much in a very short period.
For the latest cryptocurrency news, join our Telegram!
Disclaimer: This article should not be taken as, and is not intended to provide, investment advice. Global Coin Report and/or its affiliates, employees, writers, and subcontractors are cryptocurrency investors and from time to time may or may not have holdings in some of the coins or tokens they cover. Please conduct your own thorough research before investing in any cryptocurrency and read our full disclaimer.
Photo by Sebastian Voortman from Pexels
Like what you read? Give us one like or share it to your friends
original post…