Digitex Futures CEO: Only Way We'll Kill BitMEX Is If Arthur 'Dies Laughing'
They say that Bitcoin is volatile. But compare that to the savage landscape of altcoins in which one token can gain or lose 75 percent of its value in less than 60 minutes. That's what happened to Digitex Futures yesterday–and it had to hurt.
---
Why Did Digitex Futures (DGTX) Fall Off a Cliff?
For an altcoin (or possibly sh**coin, the market is still trying to decide), the Digitex Futures community is stronger and more active than most. There aren't many projects with 1.5 million on their waitlist or a 70K+ Telegram group.
You have to admire the company for its impressive work as far as viral marketing is concerned. But marketing has always been a double-edged sword for this ambitious startup with pretensions of going head to head with BitMEX.
Yesterday, everything was going well as its community geared up for the April 30 launch–until all of a sudden, it was "postponed until further notice."
CEO Adam Todd released a video showcasing the "piece of garbage," riddled with critical flaws, that was the final build received from Spotware, Digitex's development partner, whom he slated for their incompetence.
Visibly furious, he fumed:
What they've delivered here is not the Digitex Futures exchange. This is not the BitMEX killer. The only way this would be the BitMEX killer is if Arthur looks at this and f**king dies laughing.
[embedded content]
Within minutes of the news of the delayed launch, its DGTX token 00 tanked by over 70 percent, landing a place as the biggest loser of the day.
Fool Me Once Shame on You, Fool Me Twice…
However that saying goes, Digitex has weathered previous storms. The altcoin that has undergone marketing on steroids saw a previous tank after missing its first deadline for the Beta version in January.
The community reacted in a similar way then, albeit slightly less savagely the first time around. The token dipped to a low of around 3 cents before picking back up to as high as 14 cents during the second week of April.
According to Todd, missing that deadline made him realize that development was going too slowly and the community was getting restless. So, he decided to part ways with his Dublin developers and outsource the final build to experts in the exchange software market, who guaranteed delivery of a robust working exchange that could be released to the public on April 30.
In his video, he explains that he knew that there were bugs but was assured that they were being fixed. However, just days before the launch, he was informed that the reported bugs were in fact "expected behavior" (i.e. non-fixable).
The final build had no trading volume, no ability to adjust leverage, didn't display spot price of the underlying instrument, did not allow the trader to exit a position, and charged commissions (on a zero-fee exchange). In short?
What the f**k do I do with this? We've been delivered this piece of garbage that doesn't even work. It doesn't work.
Where Does Digitex Go From Here?
The company is getting used to managing mismanagement. That's hardly a point in its favor. But what still shines through clearly is the fact that this project continues to be something that people want (at least 1.5 million).
Like many blockchain projects, this latest PR nightmare shows a green and inexperienced team when it comes to managing development timelines.
It also highlights the perils of overhyping the launch of your product when you're depending on the promise of a development team to get it right. As Blockstream CEO and hash cash inventor Adam Back points out, focusing on marketing rather than tech can be problematic.
I think the mistake forks focussing on marketing rather than tech, and doing it on a different token rather than on Bitcoin (eg as a side-chain, or other simple layer2). At the time I offered @rogerkver free architecture advice, FOSS & secure hardware at cost to make it happen.

— Adam Back (@adam3us) April 27, 2019
Todd tells angry viewers that he will not stop until he gets this right. That he is setting up a new team and already has a lead developer in Serbia, and that he is going to personally oversee development as an "unyielding motherf**ker" of a boss until it's done.
Despite the understandable barrage of abuse and outpour of rage on the company's socials, there were also voices of support.
Channel that fucking rage Adam! 😉

As someone experienced in the software development world I can understand what happened here.

I might be part of a minority group, but you still have my support and faith that you will deliver on your vision 👍🏼

— 𝘾𝙧𝙮𝙥𝙩𝙤𝙏𝙤𝙞𝙩 🚀 (@CryptoToit) April 26, 2019
Killing BitMEX may be a long way out of reach at the moment. Fighting for survival is now top of the new to-do list. It's hard to tell right now whether Digitex will be one of the industry's biggest ever comeback kids or just another footnote in the list of failed projects.
Will Digitex develop its product to compete with BitMEX? Share your thoughts below!
---
Images via Shutterstock, Bitcoinist archives, Twitter
Like what you read? Give us one like or share it to your friends
original post…
Why Tron (TRX) Price Won't Remain Low for Long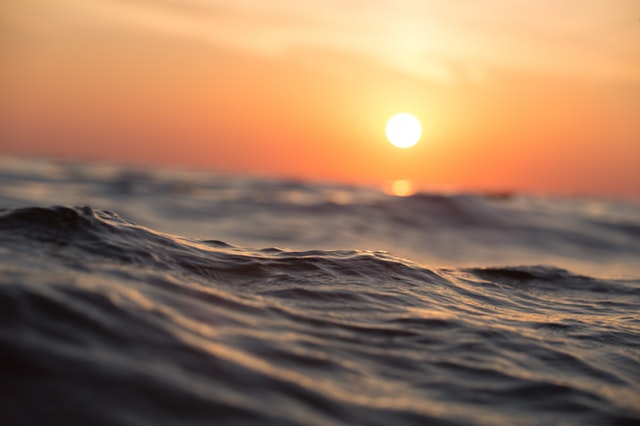 TRON (TRX) has been one of the most popular cryptocurrencies in recent years. The project has achieved a tremendous amount of success in less than a year, and while the first birthday of its MainNet is approaching, TRON certainly continues to impress to this day.
With that said, its price is still noticeably low, and many would agree that the project is heavily undervalued. The low price even allowed other projects to push it out of the top 10 list, with TRX currently being the 11th largest cryptocurrency by market cap. However, it is likely that TRON will not remain undervalued forever, and that its price might soon see a surge that its entire community has been waiting for, for a long time now.
Why TRX might see growth soon
As many undoubtedly know, TRON is a lot more than just a cryptocurrency. It has developed a massive ecosystem, which offers a development platform for coins, smart contracts, and dApps. It also acquired BitTorrent last year for its Project Atlas, which will allow torrent users to earn crypto through participation in content sharing.
For this purpose, it also launched BitTorrent (BTT) token, which saw its launch on January 28, 2019 on Binance Launchpad. This was dubbed the most successful ICO in history at the time, although several coins launched since then have broken its record.
In addition, TRON also has its own DEX, and the number of its dApps is growing fast. Due to the fact that transactions within the TRON network are much faster and cheaper than on Ethereum, a lot of dApp users, as well as developers, have migrated to TRON. Because of this, the coin is now considered to be one of the potential 'Ethereum killers,' and it likely has a lot more potential to pull it off than any other project out there.
While Ethereum's developers don't appear to be too concerned about this, claiming that ETH's focus was, is, and always will be on smart contracts — TRON itself approaches its 1000th smart contract at a rapid pace. It already managed to break several records regarding transaction volumes, beating Ethereum in this area as well.
In other words, TRON is popular, useful, and apparently, loved by the community. It also made some strong partners and gained influential supporters along the way. The largest crypto exchange by market cap, Binance, for example, announced its support for TRX and BTT earlier this year. Not only that but one of the most popular browsers around the world, Opera, recently teamed up with TRON and added TRX to its list of supported coins.
Of course, TRON had some issues along the way, such as the recent decision of its co-founder and CTO to leave and even threaten to sue TRON CEO, Justin Sun. However, there is a lot more good, positive achievements than negatives, and the project has mostly managed to avoid major scandals.
Even so, its massive total supply of 99 billion, as well as its circulating supply of 66 billion prevent the coin from achieving great prices. But, that is fine, as one of its goals is to make microtransactions quick and easy. However, that does not mean that TRX price will remain where it is forever. Even now, TRON is seeing gains, rising by 5.06% against the USD. Further, it is also performing well against BTC, rising by 3.70% in the last 24 hours.
While its price recently dropped below a major level at $0.030, it appears to be well on its way back, and many are investing in the coin now, while it is at a 'discount.' Additionally, Justin Sun recently predicted that TRON will climb back to the top 10 list within a month and that BTT will surpass around 20 other currencies during the same period. While it is unknown if this is just hype-building or if Sun knows something that others do not, but TRON network's coins do have a way of achieving much in a very short period.
For the latest cryptocurrency news, join our Telegram!
Disclaimer: This article should not be taken as, and is not intended to provide, investment advice. Global Coin Report and/or its affiliates, employees, writers, and subcontractors are cryptocurrency investors and from time to time may or may not have holdings in some of the coins or tokens they cover. Please conduct your own thorough research before investing in any cryptocurrency and read our full disclaimer.
Photo by Sebastian Voortman from Pexels
Like what you read? Give us one like or share it to your friends
original post…