Decred (DCR) : Qu'est-ce que c'est ?
Qu'est-ce qui est Decred (DCR) ?
Decred (abréviation de Decentralised Credit) devrait être le Bitcoin 2.0, car il semble avoir adopté les caractéristiques les plus appréciées de Bitcoin et les a couplées avec une meilleure gouvernance, une influence limitée des mineurs et des swaps atomiques à chaînes multiples pour basculer entre différentes crypto-monnaies.
Decred : L'essentiel
Decred est une monnaie numérique qui offre une autonomie complète à ses parties prenantes pour une prise de décision décentralisée et une transition aisée entre les différents ensembles de règles. Son sigle est le DCR, avec un approvisionnement total de 21 millions de token.
Le réseau principal Decred a été lancé le 8 février 2016 par la société O, une société basée à Chicago qui développe des outils pour Bitcoins. Décrété 1.0.0.0, qui est un système hybride entre PoW et PoS, a été lancé le 25 avril 2017.
Decred utilise une base de code modulaire pour adapter et mettre à l'échelle les changements dans la technologie de la blockchain – ce qui signifie que ses caractéristiques peuvent être ajoutées ou supprimées plus facilement que d'autres crypto-monnaies.
L'utilisation du réseau Lightning Network (LN) permet des micropaiements quasi instantanés en DCR. C'est similaire à Bitcoin, mais traite en deux fois moins de temps et est donc en concurrence avec le système fiat existant.
Quels sont les avantages de Decred ?
Développement de Decred
L'équipe de Deceed est dirigée par Jake Yocom-Piatt, l'organisateur du projet et PDG de l'entreprise 0. Decred fonctionne selon un modèle d'entrepreneur qui permet aux nouveaux individus, groupes et entreprises de contribuer au projet.
Les développeurs de Decred ont travaillé comme développeurs Bitcoin avant et ont développé Decred pour résoudre les problèmes de gouvernance de Bitcoin. Cela a conduit au développement d'un hybride distinctif de PoW et PoS pour la décentralisation. La communauté peut s'unir pour décider des actions à l'avenir, ce qui permet une prise de décision inclusive.
Avec plus de 14 développeurs, elle développe régulièrement de nouveaux codes, maintient le code actuel et implémente des fonctionnalités de roadmap dans les logiciels libres et open-source et les référentiels de Decred sur une base quasi quotidienne.
Decred v1.0 a permis aux intervenants de Decred de voter sur un changement consensuel et un vote de signalisation. Cela permet un système de propositions publiques résistant à la censure et ancré dans une blockchain. De cette façon, les utilisateurs peuvent soumettre leurs propres projets à Decred pour autofinancement à partir de la subvention globale du projet.
La technologie utilisée par Decred
Decred utilise Lightning Network (LN) pour traiter les micropaiements quasi instantanés en DCR pour les contrats intelligents. C'est similaire à Bitcoin mais le temps de traitement n'est que de 5 minutes contre 10 minutes pour Bitcoin. C'est l'application d'un système off-chain à faible latence qui lui confère son autonomie.
Le système hybride de vote par consensus sur PoW donne aux parties prenantes le pouvoir de prendre des décisions pour activer les règles et permet une transition transparente entre elles. PoW est utilisé pour valider les transactions sur le réseau et générer de nouveaux jetons Decred grâce à la puissance de calcul. PoS permet aux utilisateurs détenant des titres décrétés de voter sur les développements importants concernant le réseau et la possibilité de valider les transactions.
Des portefeuilles multiplateformes sont disponibles et utilisent des interfaces utilisateur graphiques (GUI) sur tous les principaux systèmes d'exploitation (Windows, macOS et Linux) pour donner aux utilisateurs Decred des portefeuilles accessibles.
Decrediton est son interface graphique multiplateforme, écrite en node.js avec Electron. Il offre des portefeuilles d'interface en ligne de commande (CLI) pour les utilisateurs plus techniques.
Decred a été le premier à mettre en œuvre un hard fork directement activée par l'utilisateur sur la chaîne. Cela l'a rendu plus sophistiqué en termes de gouvernance des parties prenantes. Il permet aux utilisateurs de voter en chaîne sur l'orientation du projet et de prendre des décisions ensemble. La valeur de Decred est susceptible d'augmenter avec le temps grâce à un développement actif et dédié au quotidien.
Les avantages de Decred
Une meilleure gouvernance : C'est l'USP de Decred, car il permet l'inclusion dans la prise de décision par le vote et en fait un réseau peer-to-peer avec une influence limitée des mineurs. Sa caractéristique unique de gouvernance des parties prenantes permet à sa communauté de diriger des projets et de les récompenser.
Un système de loterie est utilisé pour déterminer quelles parties prenantes votent sur chaque bloc et perçoivent une subvention. En outre, il est doté d'un système de prise de décision ascendante par le biais de l'Assemblée décrétée. Les utilisateurs peuvent décider de voter oui ou non, sur des blocs minés vides ou sur des blocs créés par un mineur POW malveillant. Les parties prenantes peuvent gagner 2,25 % en participant au modèle de gouvernance. Cela rend Decred extrêmement attractif pour les investisseurs à long terme.
Confidentialité et sécurité incrémentielles : Decred utilise le support SPV (Simple Payment verification) pour ses utilisateurs – ce qui leur permet d'effectuer des paiements rapidement sans télécharger l'ensemble de la chaîne de paiement, tout en maintenant la sécurité de leurs transactions grâce à l'interaction de leurs portefeuilles sur le réseau peer-to-peer.
Elle met en œuvre régulièrement de nouvelles technologies et également à la demande en réponse aux attaques. Les signatures Schnorr avec support n-of-n de seuil sont également intégrées, ce qui rend impossible pour les participants de révéler lequel d'entre eux a autorisé, ou n'a pas autorisé, une transaction.
Convertibilité facile entre les devises : Decred ne dépend pas d'échanges centralisés pour échanger différentes devises numériques. Ses utilisateurs peuvent effectuer des transactions de gré à gré sans confiance par le biais de swaps atomiques inter-chaînes sans l'aide d'une tierce partie.
Avec les canaux de paiement Lightning Network, les swaps atomiques sont plus puissants et plus faciles à mettre en œuvre que ce qui est offert par les monnaies homologues de Decred.
Comment acheter et stocker Decred ?
Comment acheter du Decred / Comment acheter des DCR
Decred est encore une nouvelle crypto-monnaie sur le marché, avec la meilleure façon d'acheter en utilisant Bitcoin, comme la monnaie fiduciaire ne peut pas être utilisée sur la plupart des plates-formes. Une fois que vous avez des Bitcoins, Decred peut être échangé pour lui à des échanges de devises numériques.
Leurs principales bourses de change qui supportent le trading Decred sont OKEx et Binance.
Comment stocker ses Decred DCR ?
Decred Wallet
Le portefeuille Web de Decred est le moyen le plus facile pour les utilisateurs d'y accéder en ligne via wallet.decred.org qui ne nécessite aucun téléchargement. Decred est aussi disponible sur le Ledger Nano S.
Un portefeuille Decred est également disponible sur plusieurs plates-formes, notamment :
Windows
MacOS
Linux
Les dernières actualités de Decred
En juin 2018, la capitalisation boursière de Decred s'élève à 647 millions de dollars, ce qui la place parmi les 30 premières crypto-monnaies du monde.
L'approvisionnement total de la crypto-monnaie Decred (DCR) est d'environ 7,1 millions de dollars, pour une valeur d'environ 90 dollars par unité en juin 2018.
Il s'agit d'une augmentation de plus de 90 fois depuis janvier 2017 pour ses investisseurs, ce qui le place parmi les plus gros gagnants de la période récente.
A l'avenir, DCR lancera un échange décentralisé par le biais de swaps atomiques. Cela éliminera les coûts de transaction et améliorera l'efficacité commerciale, ce qui pourrait lui donner une augmentation supplémentaire des prix.
En quoi Decred est-il différent des autres crypto-monnaies?
Le tokenDecred possède de multiples caractéristiques qui le rendent unique par rapport à la plupart des autres crypto-monnaies:
Elle est autonome, contrairement à ses homologues où l'influence excessive des mineurs qui affecte les petits investisseurs.
Elle est aussi universellement fongible – une caractéristique que toute cryptocurrency idéale devrait avoir, mais qui, malheureusement, fait défaut dans beaucoup d'autres.
Decred est également plus décentralisé puisque si vous comptez entièrement sur PdG, vous êtes en mesure de distribuer les pièces de monnaie équitablement vers ceux qui font le travail. En s'appuyant également sur les PdS, elle rend la technologie plus équitable et plus résistante à l'accaparement du pouvoir par des mineurs ingénieux qui disposent de machines puissantes.
Plus rapide : Il est plus rapide grâce à l'intégration de Lightning Network, ce qui réduit les temps de transaction de moitié par rapport au temps nécessaire à Bitcoin.
Investir dans le Decred, une bonne idée ?
Du point de vue de l'investissement, si vous voulez personnellement l'autonomie dans vos transactions avec des vitesses plus rapides, la crypto Decred devient une décision assez convaincante.
Le token Decred a gagné du terrain en raison des caractéristiques communes qu'il partage avec les principales monnaies, mais avec une plus grande décentralisation et une meilleure gouvernance. Mais compte tenu de la concurrence et de l'adoption d'une technologie similaire par Ethereum et d'autres monnaies, il se peut qu'elle prenne du retard.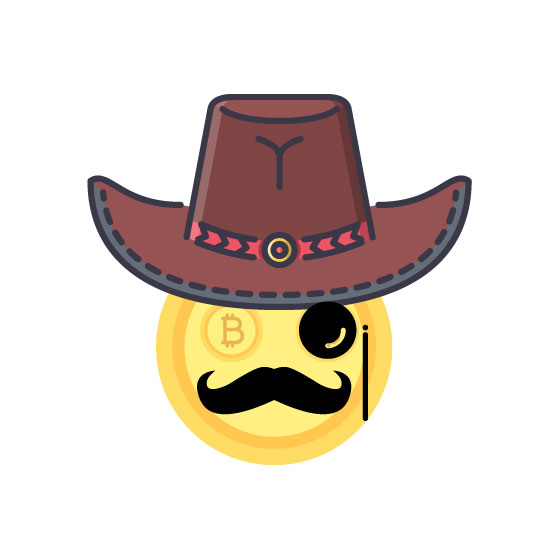 Cowboy des crypto-monnaies, je dégomme les shitcoins plus vite que mon ombre. Passionné de l'univers blockchain ainsi que du web.
Like what you read? Give us one like or share it to your friends
original post…
PSA: Bitconnect '2.0' Triggers Countdown to Resurrect Greatest Crypto Ponzi Ever
By CCN: In 2016 a cryptocurrency project named BitConnect came along offering 1% daily compounded interest for those who purchased and staked its token.
When the BitConnect (BCC) bubble inevitably burst, the owners, as expected, made off everyone's money. The BCC token price sunk by 99.9%, and a previously $2.5 billion valued project became worthless.
Now, the greatest scam ever sold is back. Enter BitConnect 2.0.
Hey, Hey, Hey: BitConnect 2.0 Arrives for a Second Bite at the Cherry
A website and Twitter profile advertising the arrival of BitConnect 2.0 appeared in the last few days. The website shows a countdown to the rebirth of one of the worst cryptocurrency scams of all time.
The Twitter profile contains just two posts – one is a link to the new website; and the other is a Binance referral link with the directive 'Buy Now'.
Of course, there are no BitConnect tokens (either 1.0 or 2.0) hosted on Binance. If we take a look at the domain registrar details for the new website – BitConnect.io – we see some strange peculiarities.
Despite the Twitter post promising a July 1st launch, the website's domain name is set to expire two weeks before that date. The domain, which differs slightly from the original BitConnect.co website, was registered in 2017.
Scamception: A Scam Inside a Scam
All of this adds up to what looks like a scam inside a scam. Assuming the site domain isn't renewed before the expiration on June 19th, then perhaps what we have here isn't BitConnect 2.0 at all.
Rather, it appears someone with an old domain name is attempting to squeeze as much money out of their Binance referral link as possible before the site expires. The Twitter profile shows almost 1,000 followers already, despite the first post not appearing until one day ago. However, the new website is also registered in the same geographic location as the original – Panama.
One person who was able to see the funny side of the BitConnect revival was former BCC front-man, Carlos Matos. Famous for his exuberant and dramatic on-stage sale pitch, Matos continues to post memes about the BitConnect saga. Recently he revived his infamous 'Hey, Hey, Hey…' slogan to comment on BitConnect 2.0; which he apparently has no part in.
[embedded content] [embedded content]
Matos even posted this meme expressing a skeptical take on the project's revival.
Too Late for Skepticism
Ultimately, the same skepticism would have been useful several years ago, before gullible investors were taken for all they had. From the ICO price of $0.17, the value of BCC tokens shot up to $509.99 in one year – marking ridiculous gains of 299,894%.
Of course, those gains were never cashed out. When the exit scam hit in January 2018, the value of BCC dropped like a stone. Data for the token price continued to be tracked up until August 2018, when it held a value of just $0.263786, before being removed from all exchanges.
Like what you read? Give us one like or share it to your friends
original post…