Bulgarian Crypto Exchange Owner Sentenced To 10 Years in Prison for Laundering $5 Million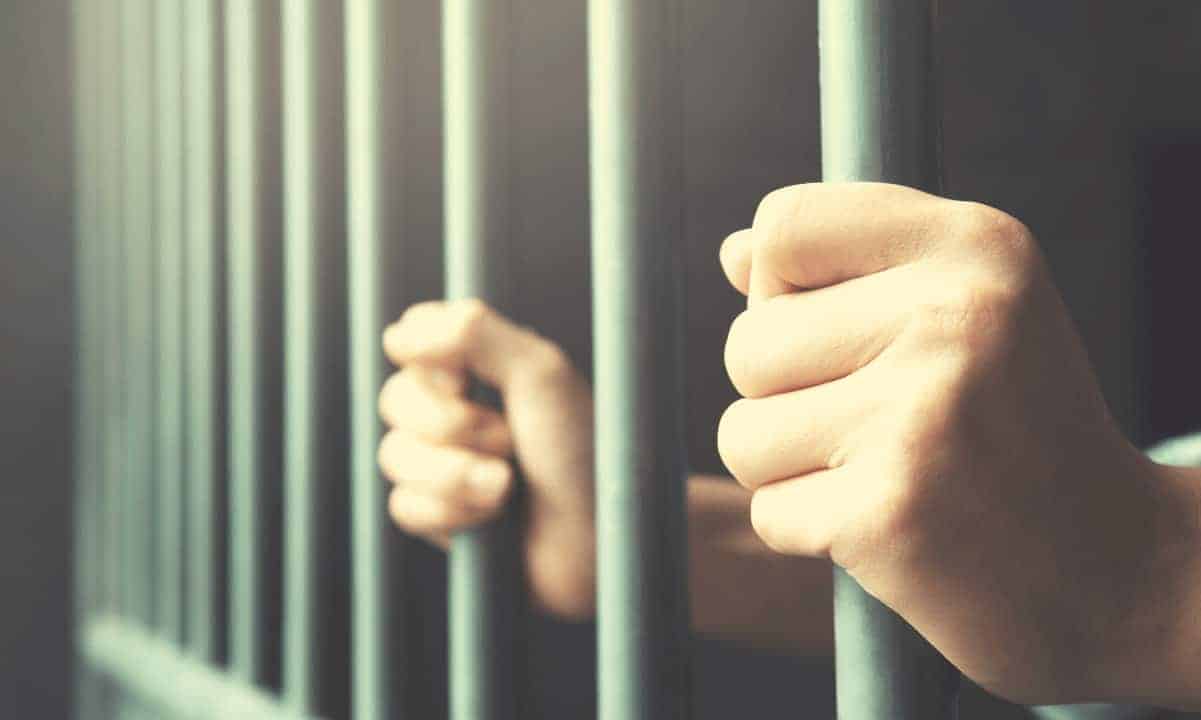 A Bulgarian national was sentenced to serve ten years in prison after a major crypto-related fraud. Not long ago, the man was convicted in a transnational multimillion-dollar scheme to defraud over 900 American citizens.
An Auction Fraud That Victimized over 900 Americans
According to an official announcement by the United States Department of Justice, Rossen G. Yossifov, a 53-year-old man, had defrauded hundreds of American citizens during a well-masterminded illegal endeavor.
He managed and promoted the so-called RG Coins – a cryptocurrency exchange headquartered in Sofia, Bulgaria. Now, the US court has sentenced him for conspiracy to commit a Racketeer Influenced and Corrupt Organizations Act (RICO) offense plus a conspiracy to commit money laundering.
During the crime, Iossifov and his Romanian co-conspirators, part of the Alexandria Online Auction Fraud (AOAF) Network, engaged a large-scale online fraud. They organized a false auction that victimized at least 900 Americans during its course.
As CryptoPotato reported, Iossifov was officially charged with participating and dictating the international fraud a few months ago.
Providing Favorable Crypto Exchange Rates To Victims
According to initial court documents, the scammers made everything seem legit, providing invoices with trademarks of reputable firms to their victims.
One of the primary ways to lure people into the scam was that the conspirators designed their scheme to cater to criminal enterprises by providing better exchange rates to the AOAF Network members.
The Romania-based fraudsters posted false advertisements to popularize online auctions for expensive goods and vehicles that did not exist. They had also established call centers to offer customer support to advise client questions and "alleviate concerns over the advertisements."
When convinced, victims had to fulfill a payment. Domestic associates of the criminals would accept the money, convert them into cryptocurrency, and transfer them to foreign-based money launderers. As per the announcement, Iossifov was the final gear that facilitated the last stage of the scheme.
Some of the trial's evidence revealed that, in less than three years, Iossifov had laundered nearly $5 million in cryptocurrency for just four of his partners.
"This represented over $7 million in funds defrauded from American victims. In return, Iossifov made over $184,000 in proceeds from these transactions", read the official court publication.
Apart from Iossifov and the five co-operators, so far, 17 more members of the Romanian crime network will face court for their role in this scheme. Seven others have already faced sentences with verdicts between 30 to 96 months. Three of the members of the scam are fugitives.
SPECIAL OFFER (Sponsored)
Binance Futures 50 USDT FREE Voucher: Use this link to register & get 10% off fees and 50 USDT when trading 500 USDT (limited offer).
PrimeXBT Special Offer: Use this link to register & enter CRYPTOPOTATO35 code to get 35% free bonus on any deposit up to 1 BTC.
---
Like what you read? Give us one like or share it to your friends
original post…
NEO Price Prediction: Long-term (NEO) Value Forecast – June 2
The long-term outlook is in a bullish trend.
The 1.618 in the fibs at $19.17 is the bulls target in the long-term.
NEO/USD Long-term Trend: Bullish
Supply zone: $20.00, $30.00, $40.00
Demand zone: $2.00, $1.00, $0.50
NEO continues in the uptrend in its long-term outlook. The strong pressure on the cryptocurrency by the bulls' comeback at the 61.8 on 18th May has kept price up with new high each week. $12.59 and $15.04 in the supply area were the highs on 20th and 30th May respectively.
The new week is started on a bullish note with today's opening candle at $13.72 higher than last week opening price at $11.45, an indication that the bulls are more in the market.
Price is above the two EMAs that are fanned apart which suggest strength in the trend and in this case the uptrend.
The journey to 1.618 of the fib extension with price at $19.17 in the supply area is the bulls target in the long-term as the bullish momentum increase and more bullish candle open and closed above the two EMAS.
The views and opinion as expressed here do not reflect that of BitcoinExchangeGuide.com and do not constitute financial advice. Always do your own research.
Like what you read? Give us one like or share it to your friends
original post…