Brandon Zemp Launches the 'BlockHash Podcast' to Discuss the Blockchain Industry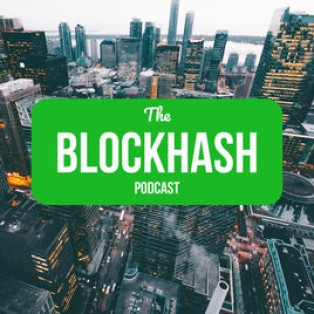 Press Release – updated: May 27, 2019 13:22 EDT
LAS VEGAS, May 27, 2019 (Newswire.com) – At the beginning of this year, Brandon Zemp launched a new podcast focused on cryptocurrency and the emerging Blockchain industry.
Mr. Zemp believes that Blockchain's biggest issue is a lack of fundamental education and simplification. It's this barrier that makes it difficult for ordinary people to understand this emerging technology and use it on a daily basis.
To solve this problem, he decided to start a podcast called the BlockHash Podcast, taking the initiative on his own. Some of his previous guests include Pundi X Labs, Fort Galt, Brookland Partners, and many others. The show has quickly gained traction and aims to help educate students and small businesses on Blockchain. New episodes are released on a weekly basis, every Wednesday.
In 2017, Brandon Zemp graduated from college with his degree in Neuroscience and followed that up by writing a book titled "The Satoshi Sequence", which is available on Amazon and Barnes & Noble online. He is currently 24 years old and is helping to pioneer Blockchain education.
The BlockHash Podcast has 5-star reviews and is available on the following platforms:
— Apple Podcasts​​
— Google Play Music
— Anchor.fm
— Stitcher
— RadioPublic
​— And others
If you would like to make a contribution to the BlockHash Podcast, you can do so by clicking here. Contributing is not necessary, but it helps Mr. Zemp keep his podcast Ad-FREE and consistent on a weekly basis.
You can follow Brandon Zemp and his company BlockHash on social media:
— Twitter: https://twitter.com/zempbrand
— Instagram: https://www.instagram.com/zempbrand
— Facebook: https://www.facebook.com/theblockhash
— LinkedIn: https://www.linkedin.com/in/brandonzemp
Media Contact:
​Brandon Zemp​​
Email: ​blockhashteam@gmail.com
Source: BlockHash
Like what you read? Give us one like or share it to your friends
original post…