Blockstream Releases First Enterprise-Grade Product on Liquid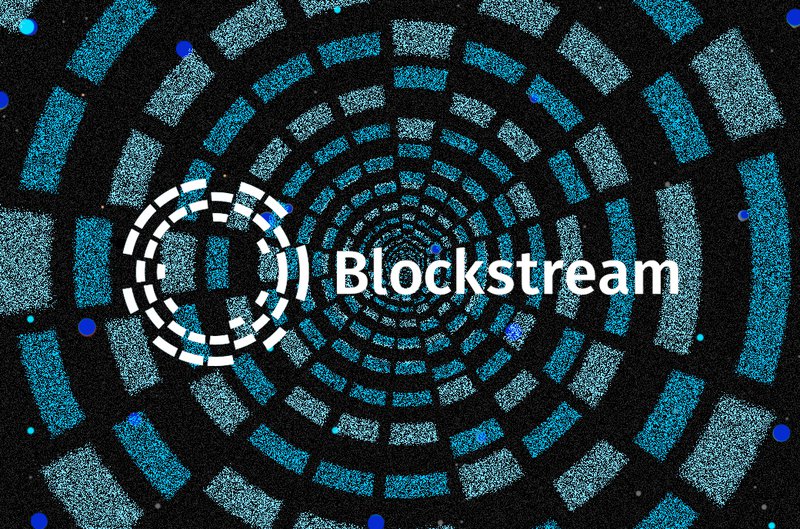 Security tokens are coming to Bitcoin, courtesy of Blockstream.
The Bitcoin and blockchain technology company announced on May 15, 2019, the final day of the Consensus 2019 conference, that Liquid Securities, a platform for issuing and managing security tokens on its Liquid sidechain, is ready to go live. This platform will provide Liquid and its users with its first product to issue digital assets, a foundational milestone for bringing tokenization to the Bitcoin network.
Launched in October 2018, the Liquid sidechain is an auxiliary network built on Bitcoin, primarily to enable low-fee, low-latency transfers between exchanges. Blockstream has always advertised the potential for digital asset issuance on the sidechain, a promise it has now fulfilled in collaboration with Liquid Securities' inaugural partners TokenSoft, BnkToTheFuture, Zenus Bank and Pixelmatic.
"This is big for Liquid, to move from something that is used by exchanges toward a more advanced financial network," Allan Piscitello, director of product management at Blockstream, told Bitcoin Magazine.
Piscitello went on to say that one of the benefits of Liquid Securities includes having an asset that is both verifiable and auditable but also private. When issuing a token on Liquid, a company can keep specific details (like supply, allocation, etc.) private while allowing a trusted third party to audit operations. This means that enterprises don't have to trade off privacy for transparency to stay compliant with regulations, all while leveraging "one of the most secure blockchain networks in the world," according to Piscitello.
"We've been speaking to financial institutions for the past year and one thing that was very common in the requests they give is that they're looking for being able to move assets privately, they're looking for a scalable solution as well," Mason Borda, CEO of Token Soft, told Bitcoin Magazine. "They're all familiar with the Liquid name."
The platform comes with a variety of issuer controls for tailoring a token to each user's specific use case. They can, for instance, choose to manage tokens through Liquid Securities' API or outsource this job to one of Liquid's partners if it's too onerous.
There are also internal controls for managing token issuance based on criteria like regulations and geographic restrictions, among others. Piscitello believes this will help to tame the "wild west of ICOs" which frequently confront "geographic or regulatory restrictions" during token sales. It will also make it easier for companies to issue tokens because they don't need to roll out their own smart contracts, he said.
Offering an alternative to the free-for-all model of the ICO boom, Liquid's tokenization platform could be an attractive option to regulated players, Mushegh Tovmasyan, founder of Zenus Bank, told Bitcoin Magazine.
"Being a very regulated entity, we've been searching for a compliant solution for our clients and shareholders," he said.
Companies interested in the platform can apply for early access here.
Like what you read? Give us one like or share it to your friends
original post…
Long-term investment and a thirst for knowledge: Meet Popular Investor Maximilien912
Max (@Maximilien912) has been passionate about the stock market since high school and has been investing on eToro for 5 years now. He has a great passion for tech and his long-term strategy is to focus on companies that are either well-established or that he believes are about to show growth. We asked him to answer a few questions about his investment style and strategy:
Check out Maximilien912's stats
66% of retail investor accounts lose money when trading CFDs with this provider. You should consider whether you can afford to take the high risk of losing your money.
Tell us a little about yourself. What do you do for a living? For fun? Family?
I was born in France in 1989, and lived and studied in Paris until 2012. After I got my master's degree in Web & Multimedia, I moved to Bangkok with my wife.
I am a web entrepreneur, specialising in SEO and affiliate marketing for more than 7 years now.
My hobbies include traveling around the world, playing and watching basketball, finding new lucrative investments and spending time with my family and cats 🙂
Today I am a Popular Investor on the eToro trading platform. I have made consistent and positive earnings on eToro for more than 4 consecutive years.
I have not always been a Popular Investor and I don't consider myself a "stock market expert," but rather, a value investor, who continues to learn and grow with the community, sharing the best of my knowledge and experience.
Where do you do your research on the stocks you invest in?
I have a great interest in companies and businesses, so I can spend hours looking at information and data about them.
I use many sources such as Seeking Alpha, Reuters, The Motley Fool, Morning Brew, Macro Trends, a French forum for investors (Devenir Rentier) and even Wikipedia for basic information about a company.
Did you have previous experience with financial investments before joining eToro?
I have been really into the stock market since high school and I started to invest as early as I could, using CFDs. When I discovered eToro back in 2014, I immediately fell in love with it. It's the simplest platform to start with and it's simply the best in regards to the social aspect.
Do you have any specific profit goals for this year? How do you plan to achieve them?
My profit goal for 2019 is to achieve growth of at least +10% without adding any risk (as of now I am at +18.5%). I focus my investments on companies which I deeply understand and which thrive in their respective industries (great net income over the years and ambitious plans for the future).
My portfolio is diversified, with about 50 companies in many industries like Technology, Financial, Consumer Goods, Healthcare, Services and others.
Are there any stocks that you have your eye on but are not yet investing in?
Actually I have a lot of them 🙂
Here are some stocks/companies that I am watching carefully: Visa, Vivendi, Hermès, Kering, Yum, Nike, Microsoft, HubSpot, Shopify and Cisco.
eToro makes it very easy to follow them thanks to the Watchlist feature.
What is your type of trading strategy and what is it focused on?
I prefer to use the term investing as I always buy stocks for the long run. I have a big interest in tech companies and I work with them on a daily basis, so I understand them pretty well.
I invest in companies that are already doing very well in their markets, or those which will thrive in the next few years.
Day trading has been heavily advertised to allow beginners to make "quick and easy" money – but the odds are stacked against them, like in a casino.
This is why I have built a long-term stock portfolio that is profitable, diversified and resilient.
What are the benefits of being a Popular Investor?
Being a Popular Investor on eToro is a great opportunity. First we get rewarded with a monthly payment according to our AUM (assets under management).
As a voice to this huge community of traders, we are able to guide starters to make the right moves and get rewarded by copying the right people.
Besides, eToro offers a lot of support through its newsletter, this blog, webinars and meetups.
As a Popular Investor, my goal is to help my followers and copiers as much as I can, so that I can make them richer and increase my AUM.
Why do you think eToro clients should copy you?
Copying my portfolio would be a great way to achieve profitable and sustained growth over the coming months and years. As a long-term trader, I work strongly with safety positions.
Most of my investments are stocks, all in low risk conditions. I focus on companies with many consecutive years of positive net income.
A good beginning amount to copy me with is $1,000 or more. But around the world, we have different incomes, so if that's not something you can afford, you can start with a minimum of $200.
Check out Maximilien912's stats
66% of retail investor accounts lose money when trading CFDs with this provider. You should consider whether you can afford to take the high risk of losing your money.
Like what you read? Give us one like or share it to your friends
original post…