Blockstream Releases First Enterprise-Grade Product on Liquid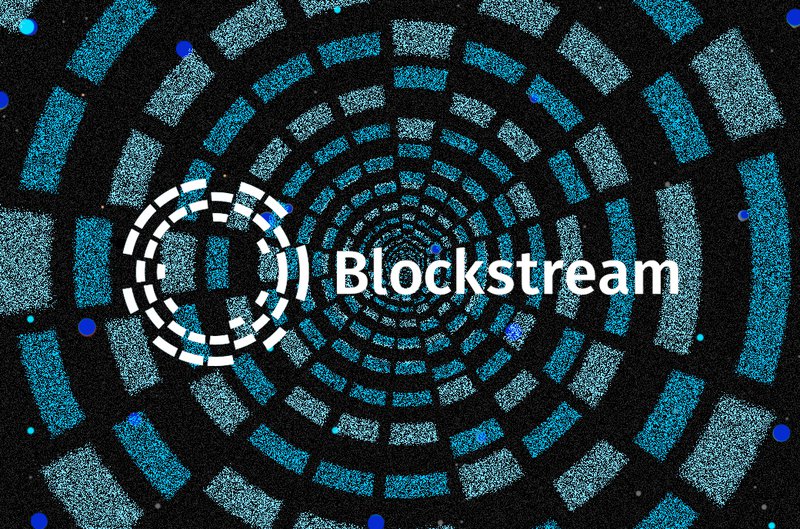 Security tokens are coming to Bitcoin, courtesy of Blockstream.
The Bitcoin and blockchain technology company announced on May 15, 2019, the final day of the Consensus 2019 conference, that Liquid Securities, a platform for issuing and managing security tokens on its Liquid sidechain, is ready to go live. This platform will provide Liquid and its users with its first product to issue digital assets, a foundational milestone for bringing tokenization to the Bitcoin network.
Launched in October 2018, the Liquid sidechain is an auxiliary network built on Bitcoin, primarily to enable low-fee, low-latency transfers between exchanges. Blockstream has always advertised the potential for digital asset issuance on the sidechain, a promise it has now fulfilled in collaboration with Liquid Securities' inaugural partners TokenSoft, BnkToTheFuture, Zenus Bank and Pixelmatic.
"This is big for Liquid, to move from something that is used by exchanges toward a more advanced financial network," Allan Piscitello, director of product management at Blockstream, told Bitcoin Magazine.
Piscitello went on to say that one of the benefits of Liquid Securities includes having an asset that is both verifiable and auditable but also private. When issuing a token on Liquid, a company can keep specific details (like supply, allocation, etc.) private while allowing a trusted third party to audit operations. This means that enterprises don't have to trade off privacy for transparency to stay compliant with regulations, all while leveraging "one of the most secure blockchain networks in the world," according to Piscitello.
"We've been speaking to financial institutions for the past year and one thing that was very common in the requests they give is that they're looking for being able to move assets privately, they're looking for a scalable solution as well," Mason Borda, CEO of Token Soft, told Bitcoin Magazine. "They're all familiar with the Liquid name."
The platform comes with a variety of issuer controls for tailoring a token to each user's specific use case. They can, for instance, choose to manage tokens through Liquid Securities' API or outsource this job to one of Liquid's partners if it's too onerous.
There are also internal controls for managing token issuance based on criteria like regulations and geographic restrictions, among others. Piscitello believes this will help to tame the "wild west of ICOs" which frequently confront "geographic or regulatory restrictions" during token sales. It will also make it easier for companies to issue tokens because they don't need to roll out their own smart contracts, he said.
Offering an alternative to the free-for-all model of the ICO boom, Liquid's tokenization platform could be an attractive option to regulated players, Mushegh Tovmasyan, founder of Zenus Bank, told Bitcoin Magazine.
"Being a very regulated entity, we've been searching for a compliant solution for our clients and shareholders," he said.
Companies interested in the platform can apply for early access here.
Like what you read? Give us one like or share it to your friends
original post…
Bitcoin Pizza Guy featured on Anderson Cooper's 60 Minutes
The beloved "Bitcoin Pizza Guy," Laszlo Hanyecz, will be featured in the next airing of 60 Minutes where he will explain how he spent almost $800 million on pizza. Set to air on Sunday, it will be the first TV interview Hanyecz has ever given and will help bring Bitcoin to a much wider audience.
Bitcoin Pizza Guy to give the first interview on the 9th anniversary of Bitcoin Pizza Day
A computer programmer from Florida has been featured on 60 Minutes and the crypto industry has gone crazy. Set to air on Sunday, May 19th at 7 pm ET, the report has left many people wondering what the fuss is all about.
The programmer in question is no other than Laszlo Hanyecz, the Bitcoin Pizza Guy, a legendary figure in the crypto industry. Hanyecz made history as being the first person to conduct a real-world transaction involving Bitcoin. However, a few years later, he also became known for spending a total of 100,000 BTC mostly on pizza when Bitcoin was worth less than 1 cent.
At the time of the interview, one Bitcoin was worth around $8000, which means Hanyecz spent $800 million worth of BTC on pizza. In the interview snippet, Anderson Cooper, the new host of 60 Minutes, looked flabbergasted, to say the least.
"Are there nights you wake up," Cooper asks, "where you think, 'I could have had $800 million… if I hadn't bought those pizzas?'"
Hanyecz says:
"I think thinking like that is… not really good for me."
60 Minutes brings more media attention to Bitcoin…and pizza?
Tomorrow's 60 Minutes will be focused on cryptocurrencies and the ways they have shaped the world. Hanyecz isn't the only well-known figure in the crypto industry that will be featured in the show – Lael Brainard, the US Federal Reserve Governor, Neha Narula, director of the MIT Media Lab's Digital Currency Initiative, and Marco Streng, the CEO of Genesis Mining are all interviewed as well.
Charlie Shrem, BitInstant founder and the first person to become convicted for crypto fraud, also makes an appearance.
While the report has caused quite a media frenzy among the crypto community, it put cryptocurrencies under the spotlight. Having a network like CBS focus on the industry so much will definitely increase interest in Bitcoin.
As May 22nd, the 9th anniversary of Bitcoin Pizza Day is getting nearer, it seems that pizza is also getting more media attention. Charlie Bilello, a cryptocurrency writer and investor, recently pointed out an interesting fact. Domino's Pizza, which went public in July 2004, has a return of almost 4,200 percent.
Google, one of the largest companies in the world, went public a month later, in August 2004. Its investors, however, have only seen a return of 2,228 percent so far.
Two revolutionary companies went public in the summer of 2004. These are their returns…
Google: +2,228%
Domino's Pizza: +4,196% pic.twitter.com/B142Ig3qZd

— Charlie Bilello (@charliebilello) May 17, 2019
Many attribute the incredible ROI Domino's has seen to the new and improved business model implemented by its retired CEO, Patrick Doyle. Others have also pointed out that Domino's switch from a restaurant to a tech company, alongside its implementation of crypto payments, is what created the most value for investors.
Watch the interview with Laszlo Hanyecz below:
[embedded content]
Filed Under: Adoption, Bitcoin, People of Blockchain
Like what you read? Give us one like or share it to your friends
original post…