Blockstream Releases First Enterprise-Grade Product on Liquid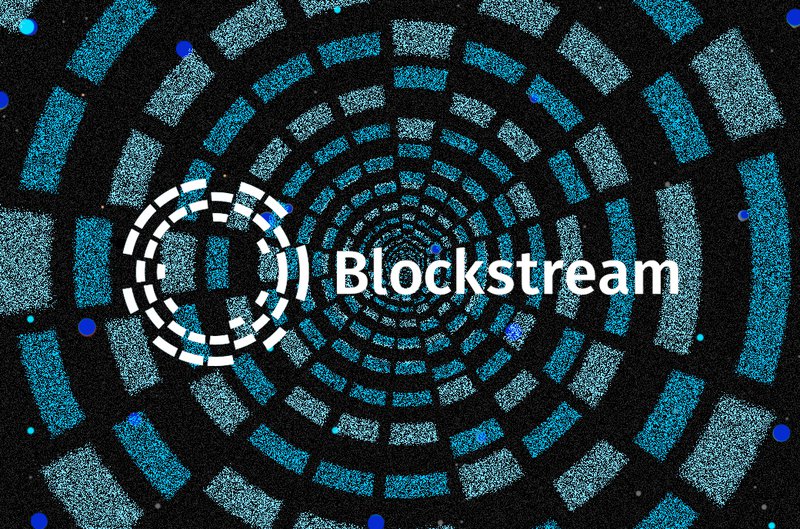 Security tokens are coming to Bitcoin, courtesy of Blockstream.
The Bitcoin and blockchain technology company announced on May 15, 2019, the final day of the Consensus 2019 conference, that Liquid Securities, a platform for issuing and managing security tokens on its Liquid sidechain, is ready to go live. This platform will provide Liquid and its users with its first product to issue digital assets, a foundational milestone for bringing tokenization to the Bitcoin network.
Launched in October 2018, the Liquid sidechain is an auxiliary network built on Bitcoin, primarily to enable low-fee, low-latency transfers between exchanges. Blockstream has always advertised the potential for digital asset issuance on the sidechain, a promise it has now fulfilled in collaboration with Liquid Securities' inaugural partners TokenSoft, BnkToTheFuture, Zenus Bank and Pixelmatic.
"This is big for Liquid, to move from something that is used by exchanges toward a more advanced financial network," Allan Piscitello, director of product management at Blockstream, told Bitcoin Magazine.
Piscitello went on to say that one of the benefits of Liquid Securities includes having an asset that is both verifiable and auditable but also private. When issuing a token on Liquid, a company can keep specific details (like supply, allocation, etc.) private while allowing a trusted third party to audit operations. This means that enterprises don't have to trade off privacy for transparency to stay compliant with regulations, all while leveraging "one of the most secure blockchain networks in the world," according to Piscitello.
"We've been speaking to financial institutions for the past year and one thing that was very common in the requests they give is that they're looking for being able to move assets privately, they're looking for a scalable solution as well," Mason Borda, CEO of Token Soft, told Bitcoin Magazine. "They're all familiar with the Liquid name."
The platform comes with a variety of issuer controls for tailoring a token to each user's specific use case. They can, for instance, choose to manage tokens through Liquid Securities' API or outsource this job to one of Liquid's partners if it's too onerous.
There are also internal controls for managing token issuance based on criteria like regulations and geographic restrictions, among others. Piscitello believes this will help to tame the "wild west of ICOs" which frequently confront "geographic or regulatory restrictions" during token sales. It will also make it easier for companies to issue tokens because they don't need to roll out their own smart contracts, he said.
Offering an alternative to the free-for-all model of the ICO boom, Liquid's tokenization platform could be an attractive option to regulated players, Mushegh Tovmasyan, founder of Zenus Bank, told Bitcoin Magazine.
"Being a very regulated entity, we've been searching for a compliant solution for our clients and shareholders," he said.
Companies interested in the platform can apply for early access here.
Like what you read? Give us one like or share it to your friends
original post…
Generation Bitcoin: 90% of Millennials Prefer Crypto to Gold: ETF Expert
By CCN: The US investing industry stands on the precipice of a dramatic upheaval that could see bitcoin and other cryptocurrency assets replace gold in investor portfolios.
That's according to Nate Geraci, president of the ETF Store, an independent investment advisor. He revealed in a Bloomberg TV interview that his millennial clients are clamoring to hold bitcoin in their portfolios – if only the SEC would let them.
Crypto in a Landslide: ETF Expert Says Millennials Plan to Kick Gold to the Curb
Responding to a question from Bloomberg analyst Eric Balchunas about whether he would ever invest client funds in a bitcoin ETF, Geraci stunned his fellow panel members when he said that millennial investors overwhelmingly desire to hold bitcoin instead of traditional hedge assets like gold.
How overwhelming? Ninety percent.
"When we talk to our younger clients – we have a core gold allocation in our portfolios, and they'll ask about that and say, 'What about crypto?' And if you talk to, primarily millennials, and ask them which they prefer, bitcoin or gold, it's a landslide. It's not even close, it's like 90% prefer bitcoin."
Geraci's bold claim was more anecdotal than scientific, but there's plenty of hard data that demonstrates that younger investors are vastly more comfortable with holding cryptocurrency in their portfolios than investors who grew up in the pre-digital era.
In April, a Harris Poll survey found that 18 to 34-year-olds are "very" or "somewhat" likely to purchase bitcoin within the next five years. That might not seem overwhelming, but consider that only 37% of Americans in that demographic currently own stocks.
Similarly, a February eToro survey found that 43% of millennials trust crypto exchanges more than stock exchanges, even though crypto trading platform hacks dominate the mainstream news cycle.
ETF Would Reduce Crypto Investing Risks
Nate Geraci further pointed to the success of the $1.5 billion Bitcoin Investment Trust (OTC: GBTC) as proof that there is sufficient market demand for a crypto ETF.
He noted that the over-the-counter product regularly trades at a staggering premium to the underlying value of its BTC assets. That's because GBTC shares fluctuate based on supply and demand, not just the price of bitcoin. An ETF, he said, would flatten that premium and thus reduce investor risk.
"It seems a bit incongruent to me that we have that product out there trading, where investors really could get hurt if they don't understand that premium, but we don't have a bitcoin ETF."
"The demand is there," he concluded.
SEC Kicks the Bitcoin ETF Can Down the Road
Bitcoin ETF Not 'Imminent' But Could Upend Crypto Market in 2019: Expert https://t.co/coQjScIqH1

— CCN.com (@CCNMarkets) May 21, 2019
Unfortunately for crypto bulls, millennials aren't the ones manipulating the levers of the Securities and Exchange Commission (SEC), which holds unilateral authority to approve or deny bitcoin ETF applications.
The SEC, as CCN reported, continues to punt on the issue. Last week, the regulatory agency extended its long trend of delaying ruling on cryptocurrency products when it postponed its decision on the VanEck/SolidX Bitcoin ETF to August 19. Most industry insiders expect the SEC to delay the VanEck/SolidX product again, pushing its final ruling until October 18.
Dave Nadig, the managing director of ETF.com, said that he believes the SEC is still in "information gathering mode" but that there is a "reasonable chance" regulators approve the first bitcoin ETF before the end of 2019.
Like what you read? Give us one like or share it to your friends
original post…