Blockstream Releases First Enterprise-Grade Product on Liquid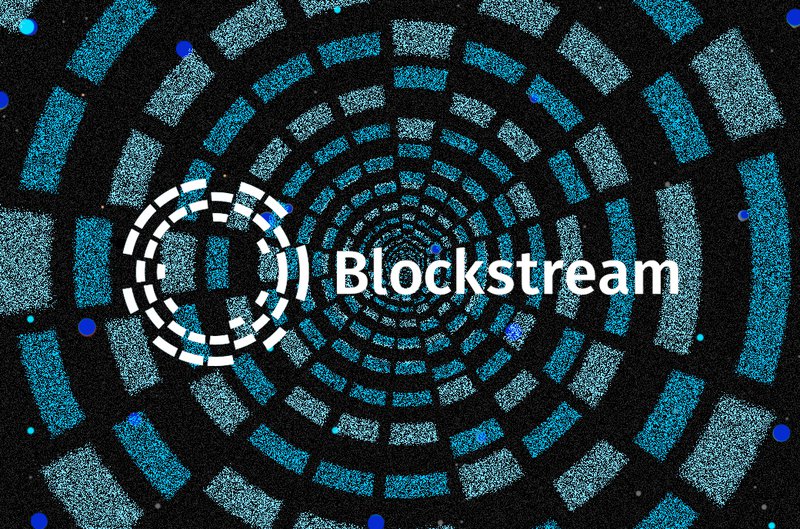 Security tokens are coming to Bitcoin, courtesy of Blockstream.
The Bitcoin and blockchain technology company announced on May 15, 2019, the final day of the Consensus 2019 conference, that Liquid Securities, a platform for issuing and managing security tokens on its Liquid sidechain, is ready to go live. This platform will provide Liquid and its users with its first product to issue digital assets, a foundational milestone for bringing tokenization to the Bitcoin network.
Launched in October 2018, the Liquid sidechain is an auxiliary network built on Bitcoin, primarily to enable low-fee, low-latency transfers between exchanges. Blockstream has always advertised the potential for digital asset issuance on the sidechain, a promise it has now fulfilled in collaboration with Liquid Securities' inaugural partners TokenSoft, BnkToTheFuture, Zenus Bank and Pixelmatic.
"This is big for Liquid, to move from something that is used by exchanges toward a more advanced financial network," Allan Piscitello, director of product management at Blockstream, told Bitcoin Magazine.
Piscitello went on to say that one of the benefits of Liquid Securities includes having an asset that is both verifiable and auditable but also private. When issuing a token on Liquid, a company can keep specific details (like supply, allocation, etc.) private while allowing a trusted third party to audit operations. This means that enterprises don't have to trade off privacy for transparency to stay compliant with regulations, all while leveraging "one of the most secure blockchain networks in the world," according to Piscitello.
"We've been speaking to financial institutions for the past year and one thing that was very common in the requests they give is that they're looking for being able to move assets privately, they're looking for a scalable solution as well," Mason Borda, CEO of Token Soft, told Bitcoin Magazine. "They're all familiar with the Liquid name."
The platform comes with a variety of issuer controls for tailoring a token to each user's specific use case. They can, for instance, choose to manage tokens through Liquid Securities' API or outsource this job to one of Liquid's partners if it's too onerous.
There are also internal controls for managing token issuance based on criteria like regulations and geographic restrictions, among others. Piscitello believes this will help to tame the "wild west of ICOs" which frequently confront "geographic or regulatory restrictions" during token sales. It will also make it easier for companies to issue tokens because they don't need to roll out their own smart contracts, he said.
Offering an alternative to the free-for-all model of the ICO boom, Liquid's tokenization platform could be an attractive option to regulated players, Mushegh Tovmasyan, founder of Zenus Bank, told Bitcoin Magazine.
"Being a very regulated entity, we've been searching for a compliant solution for our clients and shareholders," he said.
Companies interested in the platform can apply for early access here.
Like what you read? Give us one like or share it to your friends
original post…
Meteoric Crypto Recovery: Here's What Triggered Bitcoin Price Above $8,000
By CCN: The bitcoin price has surged by seven percent in the past several hours from $7,300 to around $8,000 in major markets including the U.S., demonstrating a strong recovery from its abrupt drop to $6,400.
On May 17, as CCN reported, the bitcoin price briefly plunged to $6,400 by more than 18 percent against the U.S. dollar.
Market eating up an 18% bitcoin drop quickly is a sign of positive sentiment
Analysts including Dovey Wan, a founding partner at Primitive, stated that the brief price drop of bitcoin on Friday was likely due to manipulation engaged by a single investor.
As the investor sold 5,000 BTC on Bitstamp, it triggered contracts on BitMEX, which heavily relies on Bitstamp, to get liquidated.
This is what happened

1. A jackass put up an aggregated sell of 5000 $BTC on stamp

2. Stamp poor depth + algo glitch?

3. Bmx index is 50% on stamp

4. Massive Bmx liq tanked the mkt

5. Despite all ☝🏻BTC quickly bounced back to $7000

This might be the best chance to BTFMD

— Dovey Wan 🗝 🦖 (@DoveyWan) May 17, 2019
Since dropping to $6,400, in less than two days, the bitcoin price has recovered to $8,000, by more than 25 percent within a 48-hour span.
The immediate absorption of the $13 billion decline in the market capitalization of bitcoin demonstrates the significant improvement in the sentiment around the cryptocurrency market.
Speaking to CCN on May 13, a cryptocurrency trader with an online alias "Satoshi Flipper" said that bitcoin is likely to face healthy retracement in the near-term coming off of a rally from $5,000 to $8,000.
But, the trader emphasized that once the retracement occurs, the dominant cryptocurrency is on track to sustain its momentum over the medium to long-term considering the momentum of the market in recent weeks.
The trader said:
I've been definitely vocal about a healthy BTC retrace, but I do not believe it will be a drastic 30% retrace back into the $4k's. Once we form a local top, I believe we will 10% at the most, then settle down sideways.

That is when we'll have a real altcoin season that everyone is expecting. Upon the immediate retrace, altcoins will take a small hit, but then when BTC settles down sideways, altcoins will rebound in a huge way.
Similarly, in an exclusive interview with CCN, Three Arrows Capital CEO Su Zhu stated that the brief fall of bitcoin to $6,400, which led investors to be cautious about the short-term trend of the asset, is unlikely to lead to a full-blown retracement.
"This is a purely market structure related move, I expect it to be bought up extremely quickly," Zhu said.
As suggested by some investors, the market quickly absorbed the abrupt decline in the bitcoin price on May 17 and with volumes across the board on the rise, the momentum of the asset is expected to be sustained.
$BTC weekly update:

Resistance rejects, support supports.
And people say TA doesn't work.
As long as 6400 holds I'll be a better perm-bull than Parabolic Trav ever was.

This still looks gorgeous to me and I won't touch the red button for quite a while. pic.twitter.com/hVRmD40vjJ

— DonAlt (@CryptoDonAlt) May 18, 2019
The real 10 volume of bitcoin, which estimates the legitimate volume of the asset using the methodology created by Bitwise Asset Management, hovers at around $1 billion. In comparison, in March, the real 10 volume of bitcoin was at $270 million.
What catalysts are on the horizon?
According to Josh Rager, a cryptocurrency technical analyst, if bitcoin finds stability over the $8,200 level, the $9,000 region could be considered a reasonable target in the near-term.
"Bitcoin certainly looks to be pumping, now over previous resistance Price is near $8,000 & looks to be heading toward the $8,200 1D resistance (might consolidate prior) A close above $8,200 on the daily/weekly would be very bullish and would target $9,600+," said Rager.
With the block reward halving expected to occur in May 2020, which historically has been a fundamental catalyst for bitcoin, and the custodial infrastructure supporting the asset class noticeably improving, the sentiment around the market may continue to progress in the upcoming weeks.
Click here for a real-time bitcoin price chart.
Like what you read? Give us one like or share it to your friends
original post…