Blockstream Releases First Enterprise-Grade Product on Liquid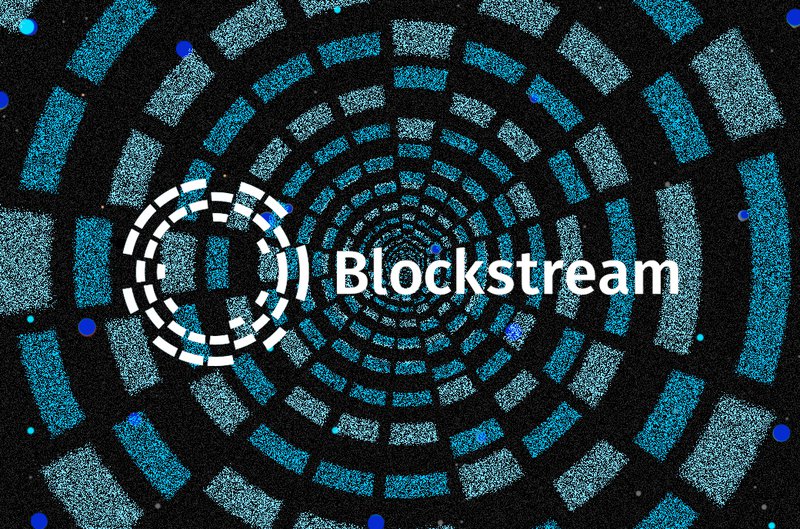 Security tokens are coming to Bitcoin, courtesy of Blockstream.
The Bitcoin and blockchain technology company announced on May 15, 2019, the final day of the Consensus 2019 conference, that Liquid Securities, a platform for issuing and managing security tokens on its Liquid sidechain, is ready to go live. This platform will provide Liquid and its users with its first product to issue digital assets, a foundational milestone for bringing tokenization to the Bitcoin network.
Launched in October 2018, the Liquid sidechain is an auxiliary network built on Bitcoin, primarily to enable low-fee, low-latency transfers between exchanges. Blockstream has always advertised the potential for digital asset issuance on the sidechain, a promise it has now fulfilled in collaboration with Liquid Securities' inaugural partners TokenSoft, BnkToTheFuture, Zenus Bank and Pixelmatic.
"This is big for Liquid, to move from something that is used by exchanges toward a more advanced financial network," Allan Piscitello, director of product management at Blockstream, told Bitcoin Magazine.
Piscitello went on to say that one of the benefits of Liquid Securities includes having an asset that is both verifiable and auditable but also private. When issuing a token on Liquid, a company can keep specific details (like supply, allocation, etc.) private while allowing a trusted third party to audit operations. This means that enterprises don't have to trade off privacy for transparency to stay compliant with regulations, all while leveraging "one of the most secure blockchain networks in the world," according to Piscitello.
"We've been speaking to financial institutions for the past year and one thing that was very common in the requests they give is that they're looking for being able to move assets privately, they're looking for a scalable solution as well," Mason Borda, CEO of Token Soft, told Bitcoin Magazine. "They're all familiar with the Liquid name."
The platform comes with a variety of issuer controls for tailoring a token to each user's specific use case. They can, for instance, choose to manage tokens through Liquid Securities' API or outsource this job to one of Liquid's partners if it's too onerous.
There are also internal controls for managing token issuance based on criteria like regulations and geographic restrictions, among others. Piscitello believes this will help to tame the "wild west of ICOs" which frequently confront "geographic or regulatory restrictions" during token sales. It will also make it easier for companies to issue tokens because they don't need to roll out their own smart contracts, he said.
Offering an alternative to the free-for-all model of the ICO boom, Liquid's tokenization platform could be an attractive option to regulated players, Mushegh Tovmasyan, founder of Zenus Bank, told Bitcoin Magazine.
"Being a very regulated entity, we've been searching for a compliant solution for our clients and shareholders," he said.
Companies interested in the platform can apply for early access here.
Like what you read? Give us one like or share it to your friends
original post…
Here's Why Bitcoin, Ethereum and Litecoin is undervalued at Spot Rates
Bitcoin, Ethereum and Litecoin are still incredibly undervalued as present valuations stand. This is on account of the potential of these coins and planned upgrades to make them better according to a crypto trader and enthusiast.
Bitcoin is undervalued at $8,000.

Ethereum is undervalued at $250.

Litecoin is undervalued at $90.

— The Rhythm Trader (@Rhythmtrader) May 22, 2019
Yes, Bitcoin may have rallied back to possible bull territory. However, it is still fair to say that the coin sits below its true and projected position as a currency and security. Bitcoin came about as an alternative currency with decentralization as a catch for investors and enthusiasts alike.
Bitcoin is resilient and has shrugged off legitimacy questions from naysayers time and time again. The price volatility is just a consequence of intense speculation and uncertainty common with new inventions. Nonetheless, Bitcoin's transcendent ability to transform the financial world remains effectively eliminating borders and regulatory overreach.
Bitcoin as Digital Gold
Bitcoin is a finite currency. Notably, every fiat currency will return to its inherent value of zero at times of hyperinflation. This is clear from the Venezuelan Bolivar which is worth less than its printing paper at the moment. In this light Bitcoin can become an alternative to collapsed currencies especially in failed states.
"It's become a trusted alternative when fiat money's value is corrupted by politics"
-John McGinnis and Kyle Roche of Wall Street Journal.
The smallest denomination of Bitcoin, a single satoshi, is now worth more than some national currencies.

0.00000001 BTC is worth more than the:

– Iranian Rial
– Vietnamese Dong
– Indonesian Rupiah

Stack those sats everyone.

— The Rhythm Trader (@Rhythmtrader) May 16, 2019
The limited availability means Bitcoin can efficiently store value at times of financial crises. This is eerily similar to gold which is also a great commodity to store value that rises in value in hard times for fiat. This has led to some proponents calling Bitcoin digital Gold and rightfully so. As such, the value of $8,000 is momentary as the developed world economy is still doing well.
Ethereum And Litecoin As Alternatives
Ethereum is a great alternative for Bitcoin. That said, the price of $270 is still on the low because of the incredible potential given the possibilities of Smart contracts. More significant is the upcoming Serenity or Ethereum 2.0 upgrade. This upgrade will significantly improve the coin by incorporating technical improvements that improve scalability and performance. At the premier Ethereum Supermeetup, hosted at Token2049, Vitalik Buterin explained the update as follows;
"(It is) a way to bring technical improvements, like PoS and sharding, together to improve the Virtual Machine, Merkle Trees, the efficiency of the protocol, and a whole bunch of small technical things that you have never heard of."
Ethereum is in this regard still on the downside price-wise. The upgrades are necessary and timely to keep the protocol efficient.
Litecoin, on the other hand, is essentially a better version of Bitcoin. This is because the coin, while having essentially the same possibilities as Bitcoin, is more adaptable to change such as the introduction of smart contracts.
Why Litecoin
1. 9. 9 % WEG Bank
2. Partnership with UFC
3. Lightning Network
4. K- Pop Concert
5. Mammoth field festival
6. Listed on all major exchanges
7. Never been hacked
8. Halving
9. Venezuela adoption
10. Complements Bitcoin Atomic Swap.
11. Mimble Wimble
12. Lite IM FB pic.twitter.com/FVfILXIuRn

— R H. (@litemeup14) March 6, 2019
Charlie Lee, a former Google employee, who founded Litecoin, has also given financial support to the Lightning Network. There are also possibilities of incorporating Mimble Wimble that will inherently scale the network while introducing better security and privacy for the end user. When we add the halving mix in the equation, investors and traders are convinced that we are in the early stages of a mega bull run that will propel asset prices, valuing them fairly.
Like what you read? Give us one like or share it to your friends
original post…