Bitfi Will Not Add Support for Bitcoin Cash (BCH) to Its Wallet Ecosystem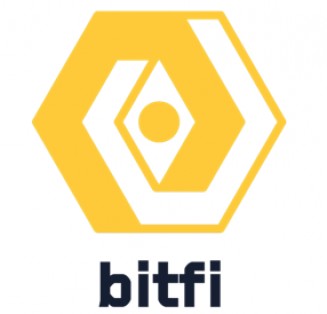 Press Release – updated: Apr 24, 2019
ASHEVILLE, N.C., April 24, 2019 (Newswire.com) – ​​​​Bitfi announced today that it has made a formal decision not to add Bitcoin Cash (BCH) to its wallet ecosystem. Management believes that Bitcoin Cash (BCH), while having a sound and useful technology, is operating a PR and advertising campaign that is confusing, especially to newcomers to the digital asset market. As such, Bitfi believes, it is acutely damaging and toxic to the industry if investors are not sure what the real Bitcoin (BTC) is. According to Bitfi, the confusion surrounding these two currencies is one of the primary reasons that cryptocurrency entered a sharp bear market at the end of 2017.
The founders of Bitcoin Cash (BCH) operate the internet property Bitcoin.com and a Twitter handle @Bitcoin, both with significant traffic and a large number of followers. Despite the fact that it is demonstrably false that Bitcoin Cash (BCH) is Bitcoin (BTC), information asserting that Bitcoin Cash (BCH) is Bitcoin (BTC) continues to be disseminated. The consequences and the disruption caused to the stability of the cryptocurrency market are wide-reaching.
In addition, at the end of 2017, Bitmain, a Chinese hardware mining manufacturer, engaged in aggressive selling of large quantities of Bitcoin (BTC) into the price rally (https://bitsonline.com/bitmain-sells-btc-bch-ipo/), using the capital to prop up the price of Bitcoin Cash (BCH) as revealed in documents that were disclosed for Bitmain's IPO filing. According to Bitfi, this was likely done in the hopes of flipping the price of Bitcoin (BTC) and Bitcoin Cash (BCH) in order to take over the name Bitcoin, which would then be controlled by several powerful companies and individuals.
Bitfi believes that as a result of the way information is presented on properties like Bitcoin.com, many new investors come to believe that Bitcoin Cash (BCH) is Bitcoin (BTC), and indeed Bitfi receives several inquiries a week from users who have accidentally sent Bitcoin Cash (BCH) to their Bitcoin (BTC) address. Savvy and accredited investors won't participate in the market at all due to the continued friction and turmoil.
Bitfi believes that this is contrary to everything that Bitcoin (BTC) stands for. Bitfi also believes that if it were not for this confusion, both Bitcoin (BTC) and Bitcoin Cash (BCH) would be currently trading at a much higher price, ordinary people would not be losing money on a daily basis by purchasing the "wrong Bitcoin" and the market would have accelerated adoption for global use.
Bitfi feels it would be irresponsible to add support for Bitcoin Cash (BCH) until the founders of the Bitcoin Cash (BCH) clarify that Bitcoin Cash (BCH) is a fork off the original Bitcoin (BTC) blockchain. Once these changes are made, Bitfi will add support for the coin.
About Bitfi
Bitfi is a global payments technology company that is developing new methods for holding and securing digital assets to surpass cold storage. Its wallet does not store private keys, making it the world's only wallet that cannot be seized. www.bitfi.com
Media contact:
Candice Nelms
​Tel: 305-389-4905
Source: Bitfi
Like what you read? Give us one like or share it to your friends
original post…
Generation Bitcoin: 90% of Millennials Prefer Crypto to Gold: ETF Expert
By CCN: The US investing industry stands on the precipice of a dramatic upheaval that could see bitcoin and other cryptocurrency assets replace gold in investor portfolios.
That's according to Nate Geraci, president of the ETF Store, an independent investment advisor. He revealed in a Bloomberg TV interview that his millennial clients are clamoring to hold bitcoin in their portfolios – if only the SEC would let them.
Crypto in a Landslide: ETF Expert Says Millennials Plan to Kick Gold to the Curb
Responding to a question from Bloomberg analyst Eric Balchunas about whether he would ever invest client funds in a bitcoin ETF, Geraci stunned his fellow panel members when he said that millennial investors overwhelmingly desire to hold bitcoin instead of traditional hedge assets like gold.
How overwhelming? Ninety percent.
"When we talk to our younger clients – we have a core gold allocation in our portfolios, and they'll ask about that and say, 'What about crypto?' And if you talk to, primarily millennials, and ask them which they prefer, bitcoin or gold, it's a landslide. It's not even close, it's like 90% prefer bitcoin."
Geraci's bold claim was more anecdotal than scientific, but there's plenty of hard data that demonstrates that younger investors are vastly more comfortable with holding cryptocurrency in their portfolios than investors who grew up in the pre-digital era.
In April, a Harris Poll survey found that 18 to 34-year-olds are "very" or "somewhat" likely to purchase bitcoin within the next five years. That might not seem overwhelming, but consider that only 37% of Americans in that demographic currently own stocks.
Similarly, a February eToro survey found that 43% of millennials trust crypto exchanges more than stock exchanges, even though crypto trading platform hacks dominate the mainstream news cycle.
ETF Would Reduce Crypto Investing Risks
Nate Geraci further pointed to the success of the $1.5 billion Bitcoin Investment Trust (OTC: GBTC) as proof that there is sufficient market demand for a crypto ETF.
He noted that the over-the-counter product regularly trades at a staggering premium to the underlying value of its BTC assets. That's because GBTC shares fluctuate based on supply and demand, not just the price of bitcoin. An ETF, he said, would flatten that premium and thus reduce investor risk.
"It seems a bit incongruent to me that we have that product out there trading, where investors really could get hurt if they don't understand that premium, but we don't have a bitcoin ETF."
"The demand is there," he concluded.
SEC Kicks the Bitcoin ETF Can Down the Road
Bitcoin ETF Not 'Imminent' But Could Upend Crypto Market in 2019: Expert https://t.co/coQjScIqH1

— CCN.com (@CCNMarkets) May 21, 2019
Unfortunately for crypto bulls, millennials aren't the ones manipulating the levers of the Securities and Exchange Commission (SEC), which holds unilateral authority to approve or deny bitcoin ETF applications.
The SEC, as CCN reported, continues to punt on the issue. Last week, the regulatory agency extended its long trend of delaying ruling on cryptocurrency products when it postponed its decision on the VanEck/SolidX Bitcoin ETF to August 19. Most industry insiders expect the SEC to delay the VanEck/SolidX product again, pushing its final ruling until October 18.
Dave Nadig, the managing director of ETF.com, said that he believes the SEC is still in "information gathering mode" but that there is a "reasonable chance" regulators approve the first bitcoin ETF before the end of 2019.
Like what you read? Give us one like or share it to your friends
original post…