As The Digital Dust Settles, Where Will Crypto Markets Go Next?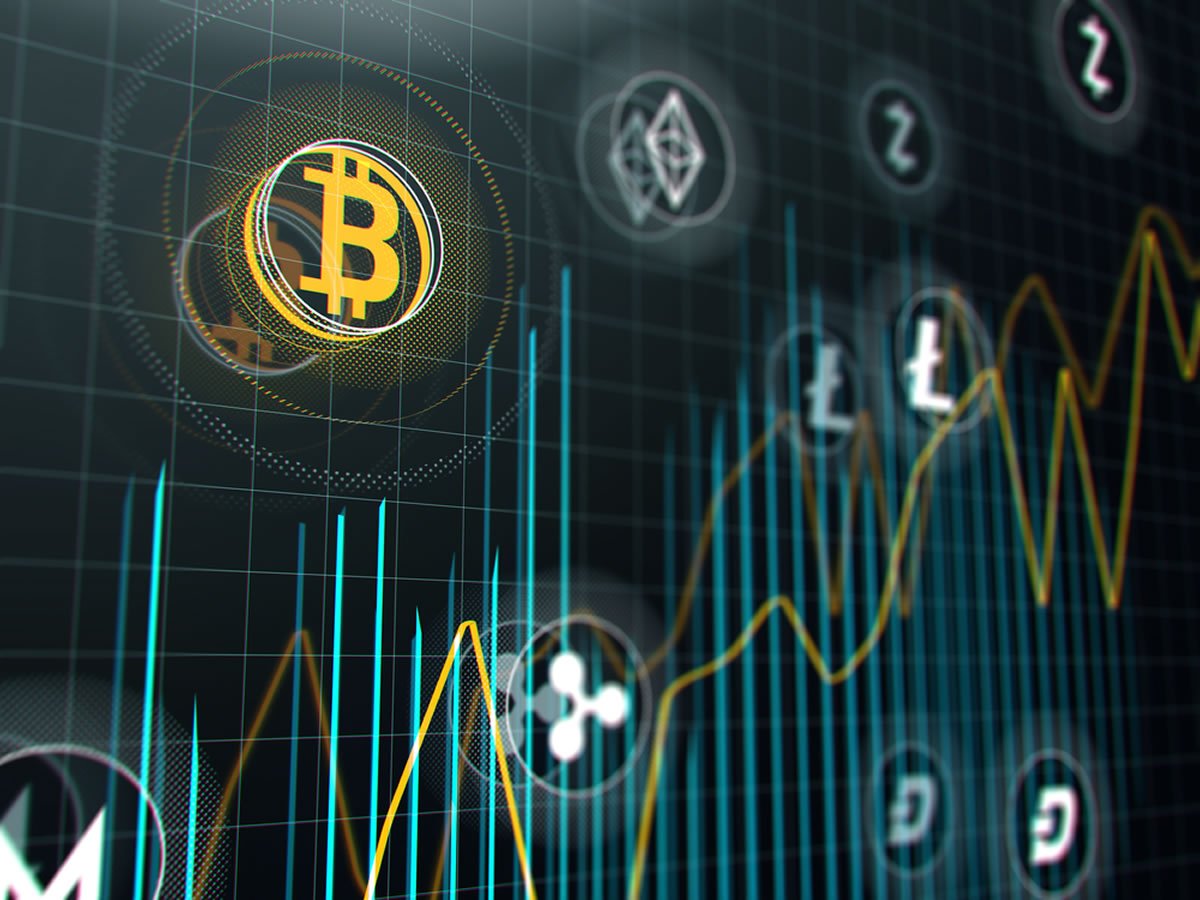 As the digital dust begins to settle from the Bitfinex and Tether fiasco analysts are looking for clues as to where Bitcoin prices could be heading next. Many have viewed the recent events as bearish and the instant reaction of crypto markets on Friday coupled with the media FUD storm appear to have confirmed it.After hitting a new 2019 high on Wednesday of $5,650 many were hopeful of a push past the 50 week moving average and on to $6,000. By the end of the week Bitcoin had dumped to $5,180 losing around 8 percent. BTC has recovered marginally however and held above $5,250 for the past 24 hours.A return to the monthly support zone of around $4,500 has been predicted by a number of crypto traders and analysts.$BTC looks bad, unless we get some kind of miracle magic bounce red box (monthly support) is to be expected. pic.twitter.com/pUVfZcCZ3h— SalsaTekila (JUL) (@SalsaTekila) April 26, 2019
Others have observed similarities with the current market structure and that of December last year. Full time crypto trader 'Financial Survivalism' sees more consolidation ahead for Bitcoin, even if it does fall back once again."This tells me that could be in for another prolonged period of consolidation. If it happens between $4,200 – $5,800 then be weary of the golden cross. Price needs to support above the EMA's or else a false signal is likely. If we support > $4.7K then golden cross is likely valid."1/2 The current $BTC market structure is looking very much like an inverse of what we saw during December 2018. First notice the bull div on the RSI with two daily red 9's. Currently we have a bear div after two green 9's. The ADX is also rolling over after spiking above 70. pic.twitter.com/bVFt5Hx8gM— Financial Survivalism (@Sawcruhteez) April 25, 2019
Bitcoin has maintained most of its recent gains which is a strong sign for further consolidation rather than another big dump. Short term movements and reaction to news is just the result of day traders making rash decisions. The long term picture for Bitcoin is still very positive though there will always be a few bumps in the road now and then.What About Ethereum?A similar scenario has played out for Ethereum which dumped harder and faster than Bitcoin as the week came to a close. From a seven day high of $176 ETH slid over 13 percent all the way back to just above $150. At the moment Ethereum is trading at around $155 which is its lowest level since the beginning of April before the big rally started.Analysts have noted critical support at $143 where a roll over could cause a major dump back to $115. $200 Ethereum is starting to look a long way off again as it hasn't been at this level since mid-November.$ETH:
As long as this structure is maintained, bulls are safe.
Below $143, it's a rollover towards $115. pic.twitter.com/3Vahk9tyuc— The Crypto Monk ⛩ (@thecryptomonk) April 26, 2019
Crypto markets in general are still trading within their range bound channel above $170 billion. Last week's dip was not as severe as expected and most gains from the early April rally have been maintained. Further losses however could see market capitalization tumble back to $140 billion pretty rapidly.More consolidation appears to be the most likely outcome for crypto markets over the next few weeks. Daily volume is still high, almost $50 billion, and the fallout from the recent news appears to have been limited.Image from Shutterstock
Like what you read? Give us one like or share it to your friends
original post…
PSA: Bitconnect '2.0' Triggers Countdown to Resurrect Greatest Crypto Ponzi Ever
By CCN: In 2016 a cryptocurrency project named BitConnect came along offering 1% daily compounded interest for those who purchased and staked its token.
When the BitConnect (BCC) bubble inevitably burst, the owners, as expected, made off everyone's money. The BCC token price sunk by 99.9%, and a previously $2.5 billion valued project became worthless.
Now, the greatest scam ever sold is back. Enter BitConnect 2.0.
Hey, Hey, Hey: BitConnect 2.0 Arrives for a Second Bite at the Cherry
A website and Twitter profile advertising the arrival of BitConnect 2.0 appeared in the last few days. The website shows a countdown to the rebirth of one of the worst cryptocurrency scams of all time.
The Twitter profile contains just two posts – one is a link to the new website; and the other is a Binance referral link with the directive 'Buy Now'.
Of course, there are no BitConnect tokens (either 1.0 or 2.0) hosted on Binance. If we take a look at the domain registrar details for the new website – BitConnect.io – we see some strange peculiarities.
Despite the Twitter post promising a July 1st launch, the website's domain name is set to expire two weeks before that date. The domain, which differs slightly from the original BitConnect.co website, was registered in 2017.
Scamception: A Scam Inside a Scam
All of this adds up to what looks like a scam inside a scam. Assuming the site domain isn't renewed before the expiration on June 19th, then perhaps what we have here isn't BitConnect 2.0 at all.
Rather, it appears someone with an old domain name is attempting to squeeze as much money out of their Binance referral link as possible before the site expires. The Twitter profile shows almost 1,000 followers already, despite the first post not appearing until one day ago. However, the new website is also registered in the same geographic location as the original – Panama.
One person who was able to see the funny side of the BitConnect revival was former BCC front-man, Carlos Matos. Famous for his exuberant and dramatic on-stage sale pitch, Matos continues to post memes about the BitConnect saga. Recently he revived his infamous 'Hey, Hey, Hey…' slogan to comment on BitConnect 2.0; which he apparently has no part in.
[embedded content] [embedded content]
Matos even posted this meme expressing a skeptical take on the project's revival.
Too Late for Skepticism
Ultimately, the same skepticism would have been useful several years ago, before gullible investors were taken for all they had. From the ICO price of $0.17, the value of BCC tokens shot up to $509.99 in one year – marking ridiculous gains of 299,894%.
Of course, those gains were never cashed out. When the exit scam hit in January 2018, the value of BCC dropped like a stone. Data for the token price continued to be tracked up until August 2018, when it held a value of just $0.263786, before being removed from all exchanges.
Like what you read? Give us one like or share it to your friends
original post…